THE HALO TREES (DE) – Antennas To The Sky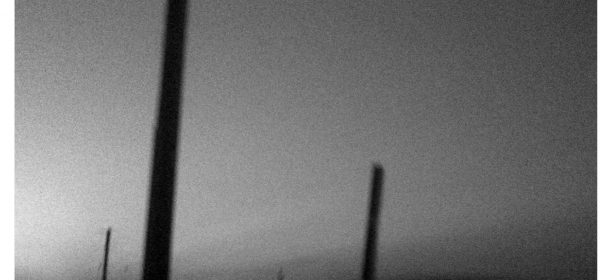 Schwermütig, melancholisch gehen The Halo Trees ans Werk und überzeugen mit dem Wave / Americana / Pop / Indie / Rock / Gothic Mix auf ganzer Linie, wobei der Schwerpunkt im Sound schon im poppig gehaltenen Wave liegt. Die dunkle warme Stimme tut ihren Teil dazu, um unweigerlich an Nick Cave oder gar partiell David Bowie zu denken.
Fazit: Die Selfmade-Band (eigens produziert im eigenen Studio und auf dem eigenen Label veröffentlicht; die ansehnlichen Videoclips wurden auch alle in Eigenregie produziert) hat alles richtig gemacht, und legt mit "Antennas To The Sky" ein Debüt vor, welches ich in der Intensität, mit dieser verträumt schaurig-schönen Melancholie, diesem Spiel mit Gefühlen, schon lange nicht mehr im Player hatte. Auch nur bedingt interessant für Hardrocker und Metalheads, ausser eure 2. Leidenschaft ist verdammt wave-poppig ausgefallen und / oder ihr seht auch gern sehr weit über den Tellerrand. In Schulnoten gäbe es für mich eine fette 1!
Tracklist:
01 King of Frowns
02 Bullet for Peace
03 Don't Belong
04 The Violent Words
05 Mysterious Girl
06 Hipsters & Whores
07 Nightmare Coming True
08 Secret Hideaway
09 Widewideworld
10 When the Storm Comes
11 Alone I A Room Full Of Mirrors
12 A Lonely Song I Humble Sing
Line-Up:
Sascha Blach – Vocals, Guitar, Synth
Kathrin Bierhalter – Guitar, Violin, Vocals
Serdar Uludag – Bass
Stefan Helwig – Drums
VÖ: 21-06-2019
Label: Winter Solitude Productions
Herkunft: Deutschland
Spielzeit: 53:07 Min.
Genre: Wave, Pop, Indie, Rock
Internet:
FB – https://www.facebook.com/thehalotrees/
Youtube:
Ähnliche Artikel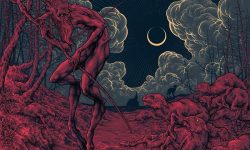 With Nephilim Grove, Novembers Doom celebrate their 30th anniversary in style, building upon the grandiose vision Paul Kuhr has developed
Weiterlesen