ROSY VISTA (DE) – Unbelievable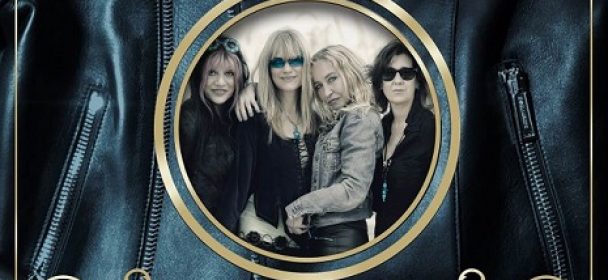 Totgesagtes lebt länger, bestes Beispiel: Hard Rock! Derzeit in sämtlichen Varianten auf dem Vormarsch mit Veröffentlichungen neuer (guter) Alben und interessanten Touren. Vllt erinnert sich der ein und andere Maniac an Rosy Vista, die 1984 bis 1989 mal ´nen guten Lauf hatten, und u.a. eine hörenswerte EP an den Start brachten. Es gesellen sich noch 2 Singles in der Diskografie dazu, aber zu einem Album hat es aus verschiedenen Gründen nicht gereicht (dazu das Interview: https://www.metalglory.com/roten-krim-sekt-haben-wir-massenhaft-bekommen-aber-keine-cola-im-gespraech-mit-rosy-vista/ ). Deutschlands einzige weibliche Hardrockformation wollte das jetzt ändern, und schickt mit neuer Bassistin in den Reihen, das Debüt "Unbelievable", endlich nach. 12 Songs -1 Coversong, 6 niegelnagelneue Nummern und die 5 Songs der 1985er EP "You Better Believe It" neu eingespielt- präsentieren die Damen gut produziert, ohne jeglichen verstaubten Charme verloren zu haben, den Hardrocker alter Schule mögen. Zeitlosen Melodien wurde ein modern klingender Sound verpasst, und mir gefällt die Reife in Andrea´s Stimme, die dadurch ansatzweise, Tina Turner´s Organ ähnelt ("Sadistic Lover"). Bitte nehmt Euch doch mal "Nutbush City Limits" vor! Womit aber auf keinen Fall die Qualität des eigenen Songmaterials der Band (egal ob alt oder neu) geschmälert werden soll.
Fazit: Ein überzeugendes, überdurchschnittliches Hardrockalbum, welches nicht nur Fans des oldschooligen Hardrock ansprechen sollte und den Vibe "guter alter Zeiten" in die Gegenwart transportiert.
Tracklist:
01. Crazy
02. Sadistic Lover
03. Master Of Control
04. Too Much Feeling
05. Tables Are Turned
06. Until I'm Satisfied
07. Hopatina
08. Poor Rosy
09. Sound Of Your Love
10. Rockin' Through The Night
11. Changin' My Mind
12. Born To Be Wild
Line-Up:
Andrea Schwarz – Vocals
Anca Graterol – Guitars
Angela Mann – Bass
Marina Hlubek – Drums
Live 2019:
09-02-2019 Hannover / Musikzentrum
VÖ: 08-02-2019
Label: Steamhammer / SPV
Spielzeit:49:56 Min.

Herkunft: Deutschland
Genre: Rock, Hard Rock, Melodic Rock

Internet:
FB – https://www.facebook.com/rosyvista/
Youtube:
Ähnliche Artikel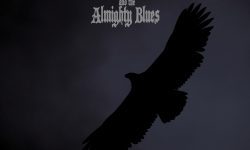 2015 erschien das sebstbetitelte Debüt der Norweger, 2017 legten sie mit "II" nach und nun wurden alle Trademarks der ersten
Weiterlesen