GOTTHARD (CHE) – Defrosted 2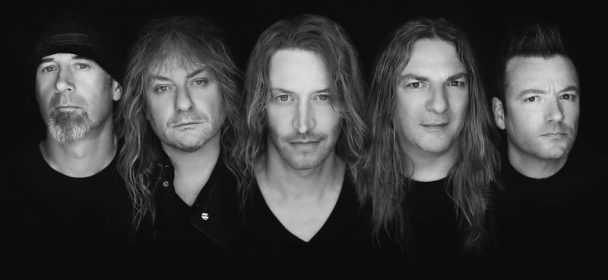 Vor gut 21 Jahren, veröffentlichten Gotthard bereits das (Semi-) Akustikalbum "Defrosted" und zogen damit nicht nur zahlreich Neu-Anhänger an, sondern zeigten recht perfekt, wie balladeske Songs noch balladesker klingen können, ohne dabei den Spirit zu verlieren. Als Freund der wirklich hardrockenden Anfangstage der Band, war ich definitiv beim Lesen der Infos abgeschreckt. Doch die darauf folgende Tour belehrte mich eines Besseren; ausverkauftes Haus in Berlin (und nicht nur dort hing das "Sold Out" Schild an der Tür), und eine Darbietung, die lange Zeit seinesgleichen suchte. Nun steht "Defrosted 2" in den Regalen, denn es naht die Weihnachtszeit und die zig neu dazugewonnen Hausfrauen und Musikfreunde, benötigen dringend Futter. Auch genug neue Songs wurden komponiert, denen das abgespeckte, romantische Gewand bestens steht. Die Tracklist liest sich sehr verträglich mit Freunden der frühen Gotthard-Phase; ich sehe das sehr wohl als logische Fortführung der wohl grade fortlaufenden "Defrosted"-Reihe. Wäre interessant zu wissen, ob die Band da ggf. noch mehr im Hinterkopf hat…
Fazit: Nach modernen Standards ausgerichteter, fetter Sound bei einer "semi-akustischen" Veranstaltung, die in der Form wohl nur Gotthard so perfekt auf die Bühne bringen können, denn die Weiterentwicklung & Professionalität der Musiker ist in jeder Note zu hören, ohne dabei den Spaß an der Sache verloren zu haben. Wer es gern zum klatschen und mitsingen kuschlig-rockend hat, der ist wieder einmal mit den Schweizern bestens bedient. Ob nächstes Jahr Weihnachten pünktlich das Live-Album / DVD / Blu ray unter´m Baum liegt? Von mir aus, sehr gern… Weil das Album garantiert zigfach auf diversen Gabentischen liegen wird, sage ich mal nur noch soviel: Gotthardfans werden auf keinen Fall enttäuscht sein. Und die flotte Boogie-Hard-Rock-Nummer "Bye Bye Caroline" von Status Quo inkl. Francis Rossi beweist, das auch eine gemeinsame Tour mit den beiden Bands sehr wohl und gut, funktionieren würde,…kennen sich die Musiker doch bereits von den Rock Meets Classic Veranstaltungen! Kaufen. Haben. Besitzen. Hören.
Tracklist CD 1:

01. Miss Me
02. Out On My Own
03. Bang
04. Sweet Little Rock'n'Roller
05. Beautiful
06. Feel What I Feel
07. Hush
08. Remember It's Me
09. Stay With Me
10. Tequila Symphony
11. Mountain Mama
Tracklist CD 2:
12. Why
13. C'est La Vie
14. One Life One Soul
15. Tell Me
16. Starlight
17. Sister Moon
18. Right On
19. Lift U Up
20. Heaven
21. Anytime Anywhere
22. Smoke On The Water
23. Bye Bye Caroline (mit Francis Rossi)
24. What I Wouldn't Give (Acoustic version)
Line-Up:
Nic Maeder (Vocals)
Leo Leoni (Gitarre)
Freddy Scherer (Gitarre)
Marc Lynn (Bass)
Hena Habegger (Drums)

"The G-Strings" – Streicher
Andy Pupato – Percussions
Ernesto Ghezzi – Keyboards
Maram El Dsoki & Barbara Comi – Background Vocals
Steve Lee (RIP)
VÖ: 07-12-2018
Label: Nuclear Blast
Spielzeit:
CD1- 54:25 Min.   CD2- 59:43 Min.
Herkunft: Schweiz
Genre: Hard Rock, Akustik Rock, Pop Rock
Internet:
FB – https://www.facebook.com/Gotthard/
HP – https://www.gotthard.com/
Youtube:
Ähnliche Artikel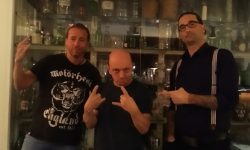 Van Canto, Sabaton, Nightwish, Within Temptation, Rhapsody, Equilibrium alles Metal-Bands, mit denen ein Bernhard Hoecker sehr gut leben kann! Es
Weiterlesen