BLACKDRAFT (DE) – The Quest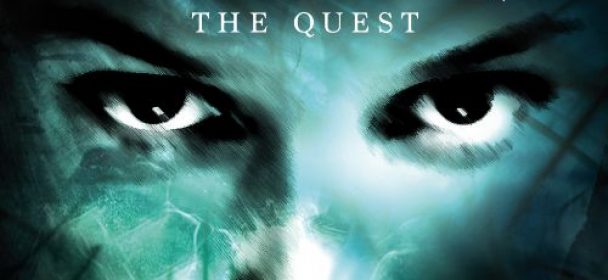 Blackdraft erobern konsequent die Metalwelt. Dass sich in der Band eine geballte Portion Energie, Potenzial und Siegerwillen zu einer Einheit geformt hat, zeigte bereits die Single "Leap In The Dark / Discover Beauty" (2017).
Review: https://www.metalglory.com/blackdraft-de-leap-in-the-dark-discover-beauty-cds/
Die Band präsentiert andauernde Steigerungen in allen Bereichen; ob im Songwriting, bei den Musikern selbst,…und wo führt das hin? Genau, zu zahlreichen, positiven Berichten in der Fachpresse, die man reinen Gewissens auch ein positives "Rauschen im Blätterwald" nennen kann. Und zu guter Letzt, durfte die Band auch noch die Preise für die ersten Plätze in den Kategorien Beste Metalband & Bestes Metalalbum, beim 36. Rock und Pop Preis 2018 abgreifen. So weit läuft es, herzlichen Glückwunsch!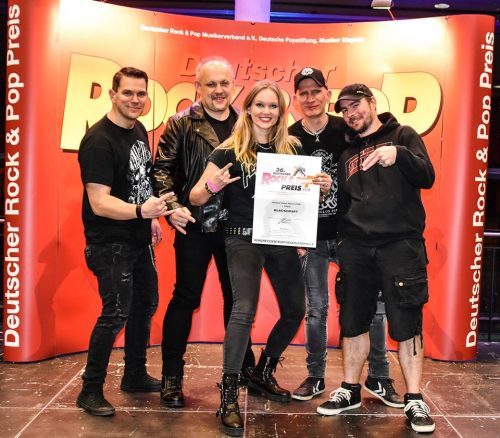 Big Thanks To Dolores Thunder:https://www.facebook.com/Art.Fotografias.By.DoloresThunder/
Doch wofür genau, wurden die Musiker denn nun gekürt? Für das Album "The Quest", einem Konzeptalbum, um eine junge Forscherin, die das Meer erforscht und so einige seltsame Bekanntschaften macht…doch die Songs funktionieren auch sehr gut alleinstehend. Musikalisch geht das ganze in Richtung Modern Rock, Modern Metal, powervoller Heavy Rock mit viel Melodie und einer sehr guten Sängerin am Mikro!
Fazit: Blackdraft haben eindeutig ihr Fach gefunden, nun ist Zeit, das noch filigraner auszuschmücken, was ihnen auf "The Quest" bereits sehr gut gelingt. Zu kraftvoll um es "nur" Rock zu nennen, zu hard & heavy rockend, um es Metal zu nennen. Doch diese melodiöse Gratwanderung beherrschen die Norddeutschen inzwischen sehr gut und das Album wächst mit jeder weiteren Umdrehung. Muss man kennen und passt noch auf den Gabentisch…
Tracklist:
01.Formáli
02. Chapter 01 The Calling
03. Chapter 02 The Struggle
04. Vakna
05. Chapter 03 Motivation
06. Chapter 04 Capsule
07.Chapter 05 Out to the Open Sea
08. Chapter 06 Leap in the Dark
09. Uppgötva
10. Chapter 07 Discover Beauty
11. Logn fyrir storminn
12. Chapter 08 Graveyard
13. Chapter 09 Blackdraft
14. Chapter 10 Fight
15. Chapter 11 Death
Line-Up:
Julia Dorothee Wallenius – Vocals
Karsten Wallenius – Guitars
Fabian Adler – Guitars
Tomek Kolonko – Bass
Jan-Hendrik Köbe – Drums
VÖ: 14-12-2018
Label: Mighty Music
Spielzeit: 61:41 Min.
Herkunft: Deutschland
Genre: Modern Rock, Heavy Rock, Metal
Internet:
FB – https://www.facebook.com/blackdraft.metal/
HP – https://www.blackdraft.de/
Youtube:
Ähnliche Artikel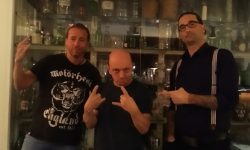 Van Canto, Sabaton, Nightwish, Within Temptation, Rhapsody, Equilibrium alles Metal-Bands, mit denen ein Bernhard Hoecker sehr gut leben kann! Es
Weiterlesen