STREET DOGS (USA) – Stand For Something Or Die For Nothing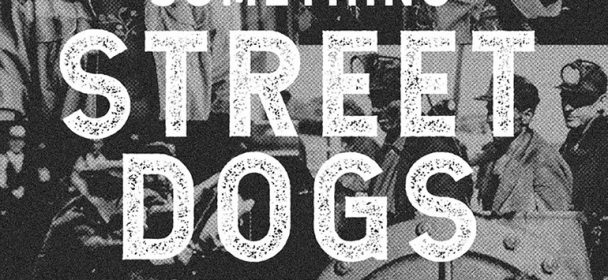 Die Veteranen des Street Punks sind zurück. Die Street Dogs aus Boston haben es geschafft, sich mit "Stand For Something Or Die For Nothing" in die Herzen und Köpfe der Genrefreunde zurückzurufen und bieten aktuell einen Brocken voller Revoluzzertum, aber auch Melodien irischer Art und so vermischt sich der typische STREET DOGS Sound mit ´ner Spur Folk Punk Rock, ähnlich der DROPKICK MURPHYS. Kein Wunder, immerhin ist Michael McColgan auch bei den Jungs zu hören! Für noch mehr Abwechslung zum typischen Bandsound, der seine Einflüsse hörbar bei den altbekannten Old-School-Meistern a la THE CLASH hat, begeben sich die Herren auch gern und gekonnt in leichte Reggae-Sphären und toben sich in altbekannter Manier aus.
Fazit: Nicht unbedingt ein Höhepunkt des jährlichen Veröffentlichungsdramas, aber überdurchschnittlich gut und sollte von Fans des Musikstils unbedingt gehört werden.
Tracklist:
1. Stand For Something Or Die For Nothing
2. Other Ones
3. The Comeback Zone
4. Angels Calling / Feat. Slaine
5. These Ain't The Old Days
6. Working Class Heroes
7. Lest We Forget
8. The Round Up
9. Mary On Believer Street
10.Never Above You, Never Below You
11. Torn And Frayed
Line-Up:
Michael McColgan: Lead Vocals
John Rioux: Bass Guitar
Matt Pruitt: Guitar
Lenny Lashley: Guitar
Pete Sosa: Drums
VÖ: 22-06-2018
Label: Century Media
Spielzeit: 36:36 Min.
Herkunft: USA
Genre: Rock, Punk Rock, Folk Rock, Folk Punk
Internet:
FB – https://www.facebook.com/streetdogs/
Youtube:
Ähnliche Artikel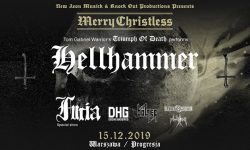 Dieses Jahr findet das von Behemoth präsentzierte Festival MERRY CHRISTLESS in nur einer Stadt statt und zwar in Warschau, Progresja
Weiterlesen