State Of Salazar (S) – Superhero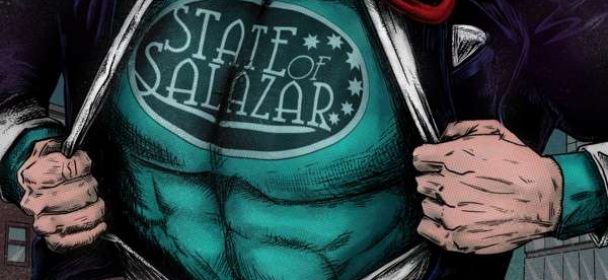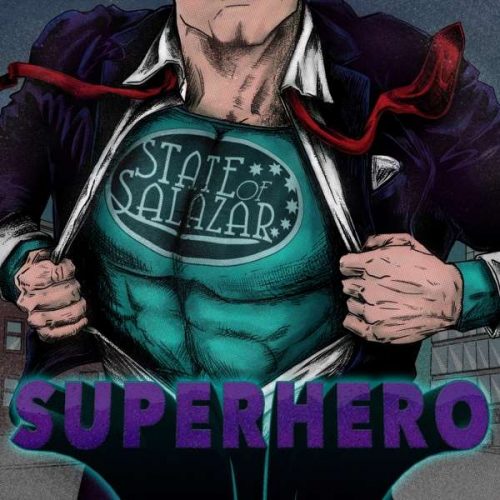 State Of Salazar haben vor vier Jahren mit ihrem Debüt ordentlich Eindruck hinterlassen bei der AOR-Gemeinde. Typische skandinavische Sounds, wie man sie kennt und mancher auch lieben gelernt hat. Kein Wunder, besteht die Band doch aus Musikstudenten, die aus ihrer Leidenschaft für den klassischen AOR keinen Hehl machen und diesen nun erneut unters hungrige Volk streuen.
Als Einfluss geben die Jungs aus Malmö Künstler wie Toto, Journey, Survivor, Queen und vor allem Bill LaBounty und Vince DiCola an. Diese Einflüsse sind auch mehr als deutlich herauszuhören, fühlt man sich doch schnell in die goldene Ära dieser Bands und Künstler zurückversetzt. Anleihen bei Bill LaBounty kommen dabei speziell in den Parts zutage, die sich dem Westcoast öffnen. Das ist natürlich nicht neu, was die Schweden hier zu bieten haben und ein Weltklasse-Album haben sie auch nicht eingespielt. Aber sie betreiben ihr Anliegen dermaßen authentisch und voller Leidenschaft, dass es eine echte Freude ist dieser Band zu lauschen. Auch wenn es manchmal ein wenig arg cheesy klingt und man dazu neigt den Song zu skipen, kommt auf einmal diese eine zwingende Melodie zum Vorschein, die diese Entscheidung sofort revidiert.
Fazit: Toller AOR, wie er aus Schweden so häufig den Weg in unsere Regale findet.
If You Wait For Me
My Heart Is At War
Hold On Tonight
Masquerade
She's A Loaded Gun
Lie To Me
Joanne
Someone I Know
To The Wire
Love Will Find A Way
Superhero
Label: Frontiers Records
VÖ: 07.12.2018
Laufzeit: 48:43 Min.
Herkunft: Schweden
Stil: AOR/Melodic Rock
Webseite:
Facebook: https://de-de.facebook.com/stateofsalazar/
Ähnliche Artikel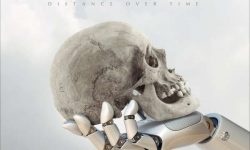 Mit ihrem letzten Album "The Astonishing", einem reinen Konzeptalbum, haben die New Yorker Prog-Götter erneut die Fangemeinde gespalten. Das sind
Weiterlesen