Roods & Reeds (D) – The Loom Goes Click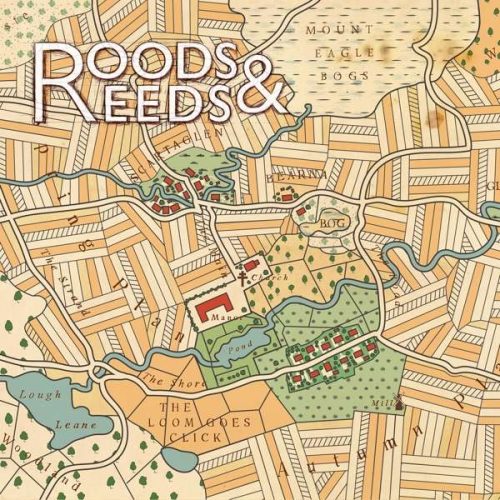 Um es gleich vorweg zu nehmen: Roods sind nicht etwa Opfer einer misslungenen Rechtschreibung der bekannteren "roots", sondern die englische Bezeichnung für Tuchellen, die in England vor der industriellen Revolution von Webern und Schneidern zum Abmessen von Stoffen und Bändern genutzt wurden. Reeds (Webkämme) wiederum sind auch heute noch zentraler  Bestandteil von Webstühlen. Roods & Reeds sind die beiden Musiker Dagmar Lauschke (voc, git) und Leonard Poppe (git, bac voc) aus Hamburg, die sich dem Singer Songwriter Folk verschrieben haben und seit 2016 auftreten.
Passend zu ihrem Bandnamen hat das Hamburger Duo ihr Debutalbum "The Loom Goes Click" betitelt und verweist damit nicht nur auf den Rhythmus eines klappernden Webstuhls, sondern auch auf die groovigen Tracks und den Klangteppich aus verwebenden Gitarrenmelodien und Stimmen der Musiker. Eine betörende Textur, handgemacht und einfach schön. Für alle Liebhaber von melancholischem angelsächsischen Folk.
Soweit der Promotext. Was aus den Boxen dringt, passt dann auch damit überein. Einziges Manko jedoch, ist die Gleichförmigkeit der Songs, was aber auch an der manchmal etwas gewöhnungsbedürftigen Sängerin Dagmar Lauschke liegt, die mich trotz allem immer mal wieder an eine junge Suzanne Vega erinnert. Irgendwo in diesem Dunstkreis spielen sich auch die Songs der Hamburger ab, erzählen Geschichten, unterhalten und fesseln.
Fazit: Ein schönes Album mit musikalischem Tiefgang, wohl aber eher etwas für Kenner.
Too Many Things
Mountain Man
The Calling
Home By Beárna (Trad.)
Undertow
On The Road
At The End Of The Day
The Weaver & The Factory Maid (Trad.)
Feels Like Home
Snowfall
Out For The Day
Label: Broken Silence
VÖ: 01.06.2018
Laufzeit: 42:05 Min.
Herkunft: Deutschland
Stil: Singer/Songwriter
Webseite: https://www.roodsandreeds.com/
Ähnliche Artikel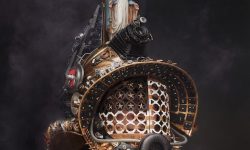 Saltatio Mortis (wer es immer noch nicht weiss: steht für "Totentanz") starteten 2000 als reine Straßenmusiker und tingelten über die
Weiterlesen