RELINQUISHED (AUT) – Adictivities Part I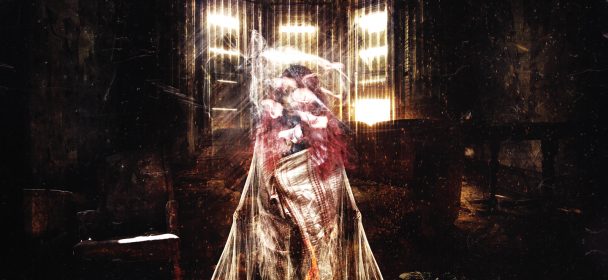 Relinquished sind mir komplett unbekannt, obwohl es die Band bereits seit 2005 gibt. Die Tiroler fischen in verschiedenen musikalischen Gewässern, von Gothic / Dark Metal bis Progressive Death & Black Metal alles vorhanden, was das Metallerherz der härteren Gangart liebt. Obwohl ich die leichte Befürchtung hatte, dass dies nun ein echtes Soundchaos auf dem Konzeptalbum "Addictivities Part I" sein wird, überraschten mich Relinquished, denn all diese Stile wurden sehr smooth miteinander verwoben, das Chaosgefühl bleibt komplett aus. Auch vom Songwriting her, ist diese Melange als gelungen zu bezeichnen, spiegelt sie doch die Gefühlsschwankungen eines Junkies bestens wieder, inkl. der sphärischen Ausflüge, welche Teil des Konzepts sind.
Fazit: Zum Jubiläum haben Relinquished eine durchaus runde Scheibe abgeliefert, die mich auch persönlich erreicht hat. Nix für zarte Rock´n´Roll Gemüter, das hier ist der Gruß an die härtere Fraktion, die den Tirolern ruhig Aufmerksamkeit schenken darf. Es darf aber zukünftig gern ein bißchen mehr Kontinuität im Gesang herrschen, doch das ist nur meine Meinung…Nun wird es Zeit, zu Touren! Schulnote: 2
Tracklist:
1. Expectations
2. Bundle Of Nerves
3. Avalanche Of Impressions
4. Pulse
5. Damaged For Good
6. Syringe
7. Zero
8. Into The Black
9. …Void Of My Ashen Soul
Line-Up:
Sebastian Bramböck – Gesang
Anton Keuschnick – Gitarre & Klarinette
Simon Dettendorfer – Gitarre, Gesang
Patrick Köselbacher – Bass
Florian Vonach – Schlagzeug
VÖ: 22-03-2019
Label: NRT-Records
Spielzeit:  48:46 Min.
Herkunft: Österreich
Genre: Metal, Dark Metal, Gothic Metal, Death Metal, Black Metal, Progressive
Internet:
FB – https://www.facebook.com/RelinquishedOfficial/
Youtube:
Ähnliche Artikel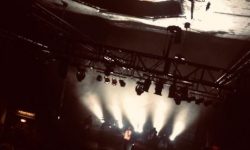 Nachdem die Norweger bereits im Februar zum 20-jährigen Jubiläum ihres 1999 erschienen Debütalbums "Industrial Silence" eine komplett ausverkaufte Reunion-Tour spielten
Weiterlesen