PORT NOIR (SWE) – The New Routine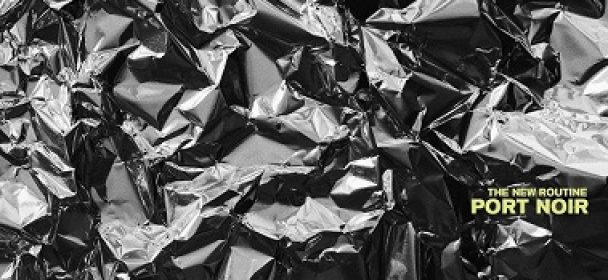 Ist die Genre-Vielfalt weder Fisch noch Fleisch oder sind Port Noir einfach nur genial genug, um einen wirklich weitreichenden Crossover dermaßen eingängig zu kredenzen, wie sie es aktuell mit "The New Routine" tun? Man kann wirklich sagen, dass die Schweden sämtliche Rockbewegungen und Ausschweifungen regelrecht aufgesaugt haben müssen, um sie im eigenen modernen Rockgewand, mit bärenstarken Songs auszuleben. Dem Einen wird das vllt. etwas zuviel des Guten sein, metallische Puristen sollten die Finger davon lassen. Dem Anderen, den neugierigen Musikfreunden, den Tellerrandguckern,… Denen wird das sehr gut gefallen, was die Band auf ihrem Drittlingswerk anstellt.
Fazit: Kreativität und ein ganz feines Gespür für poppige Melodien, kombiniert mit rockender Härte und vielen überraschenden musikalischen Momenten, machen "The New Routine" zu einem wahrlichen Höhepunkt in Punkto moderne Rockmusik. Die Angesprochenen, sollten Port Noir unbedingt anchecken.
Tracklist:
01. Old Fashioned
02. Flawless
03. Blow
04. Champagne
05. Low Lights
06. 13
07. Young Bloods
08. Define Us
09. Drive
10. Down For Delight
11. Out Of Line
Line-Up:
Andreas Wiberg – Drums
Love Andersson – Vocals & Guitar
Andreas Hollstrand – Guitar & Backing Vocals
VÖ: 10.05.2019
Label: Inside Out Music
Herkunft: Schweden
Spielzeit: 45:21 Min.
Genre: Rock, Alternative Rock, Progressive Rock, Pop, R´n´B, HipHop
Internet:
FB – https://www.facebook.com/portnoirofficial/
Youtube:
Ähnliche Artikel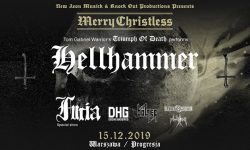 Dieses Jahr findet das von Behemoth präsentzierte Festival MERRY CHRISTLESS in nur einer Stadt statt und zwar in Warschau, Progresja
Weiterlesen