THE OFFERING (USA) – Home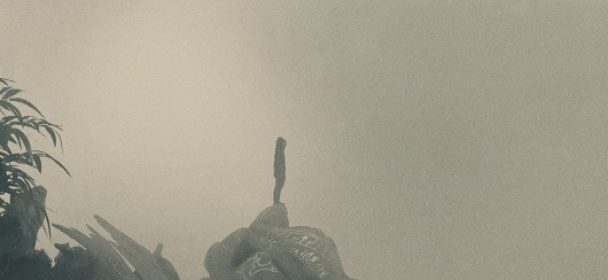 "Home" ist das Debüt einer Bostoner All-Metalband, die es geschafft hat, alle Merkmale des Metal der letzten Jahre zusammenzupacken, und daraus einen wütenden musikalischen Flow produzierten, der überraschenderweise verdammt gut, aber halt auch sehr hart, ins Ohr geht. Hier gehen Nu Metal, Death Metal, Thrash Metal, Heavy Metal, Crossover, Modern Metal, US Metal ineinander und erzeugen eine nach stinkender Wut musikalische Basis, die auf jeder zünftigen Metalparty, für jeden etwas bereit hält. Ein bißchen System Of A Down, ein bißchen Slipknot, ein bißchen Judas Priester, Five Finger Death Punch, etwas Pantera, Dimmu Borgir, Suicidal, Nevermore, Korn und Dragonforce könnte man auch reininterpretieren (oder meinen zu hören),…
Fazit: Keine leichte Kost, aber wenn man The Offering die Chance gibt, ihre musikalisch sehr gut durchdachte und in Klangbild gesetzte Wut nachzuvollziehen, dann hat man viele Stunden fetten Hörspaß! Das Gewitter möchte ich gern live erleben.
Tracklist:
Waste Away
Lovesick
Ultraviolence
A Dance With Diana
Failure (S.O.S.)
Hysteria
Glory
Home
Line-Up:
Alexander Richichi – Vocals
Nishad George – Guitar
Spencer Metela – Bass
Steve Finn – Drums
VÖ: 02-08-2019
Label: Century Media
Herkunft: USA
Spielzeit: 52:02 Min.
Genre: Metal, Heavy Metal, Thrash Metal, Death Metal, Black Metal, Crossover, Nu Metal, Modern Metal, Progressive
Internet:
FB – https://www.facebook.com/theofferingmusic/
HP – https://www.theofferingmusic.com/
Youtube:
Ähnliche Artikel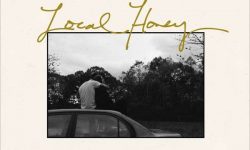 Mit Gaslight Anthem hat er sich ganz nach vorne gespielt und große Hallen füllen können. Doch seit einiger Zeit liegen
Weiterlesen