THE MUTE GODS (UK, DE) – Atheists And Believers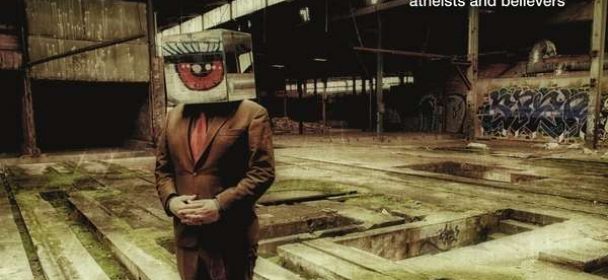 Ich habe das Gefühl, dass in diesem Monat alle proglastigen Veröffentlichungen bei mir gelandet sind, wie auch The Mute Gods, einem englisch / englisch / deutschen Trio, die sich dem etwas spezielleren Prog verschrieben haben, gern auch Art Rock oder Art Pop genannt. Obwohl es kein weltmeisterliches Todgefiedel gibt oder versucht wird, 128 Breaks in 30 Sekunden unterzubringen, ist "Atheists And Believers" keine leichte Kost. Die Albumthematik ist dermaßen nah / emotional mit dem Klanggefüge verknüpft, so dass es den Herren gelingt, den Untergang wirklich etwas näher zu bringen. Diese Schwermütigkeit der Songs wurde in eine Art Brit-Pop verpackt der von The Mute Gods eher durch Rockeinlagen verziert wurde, Rock ist ist nicht das Hauptgenre! Nick Beggs (Kajagoogoo, Steven Wilson, Steve Hackett), Roger King (Steve Hackett) & Marco Minnemann (The Sea Within, The Aristocrats, Steven Wilson, Joe Satriani) schufen ein wahrlich abwechslungsreiches Album, auf dem hörbar jedes der Bandmitglieder seine Einflüsse und Spuren der Hauptbands hinterlässt. Das gipfelt darin, dass es hier und da sogar Paralellen zu den sehr ruhigen Songs von Devin Toensend gibt.
Fazit: Explosiv progressiv wie die vielen guten Alben der Kollegen, ist hier nichts. Hier gibt es sehr schwermütig, sauber produziert ein Weltbild mit Noten gezeichnet, welches man nicht anzutreffen hofft. So düster kann progressiver Pop klingen, aber auch sehr viel Spaß bereiten! Meine Empfehlung an alle Prog- und Art Rock Freunde der ruhigeren, modernen Töne!
Tracklist:
1. Atheists and Believers
2. One Day
3. Knucklehed
4. Envy the Dead
5. Sonic Boom
6. Old Men
7. The House Where Love Once Lived
8. Iridium Heart
9. Twisted World Godless Universe
10. I Think of You
Line-Up:
Nick Beggs: Basses, Guitars, Chapman Stick, Programming, Keyboards & Vocals
Roger King: Keyboards, Programming, Guitars, Backing Vocals, Production & Mastering
Marco Minnemann: Drums, Additional Guitars
Guests:
Alex Lifeson – Assorted Stringed Instruments
Craig Blundell – Drums
Rob Townsend – Flute, Soprano, Saxophone, Bass Clarinet
Lula Beggs – Backing Vocals
VÖ: 22-02-2019
Label: Inside Out Music
Spielzeit: 57:21 Min.
Herkunft: UK & Deutschland
Genre: Progressive Pop, Progressive Rock, Art Pop Rock, Brit Pop
Internet:
FB – https://www.facebook.com/themutegods/
Youtube:
Ähnliche Artikel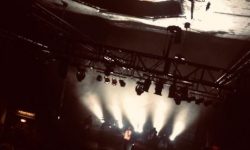 Nachdem die Norweger bereits im Februar zum 20-jährigen Jubiläum ihres 1999 erschienen Debütalbums "Industrial Silence" eine komplett ausverkaufte Reunion-Tour spielten
Weiterlesen