MOTOROWL (DE) – Atlas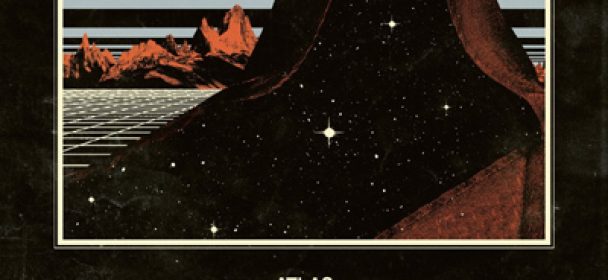 Ich war einer von denen, die von dem Debüt der deutschen Doom Rock Band Motorowl, sehr beeindruckt waren. "OM Generator" walzte wochenlang durch meine Membranen und terrorisierte das Nachbarvolk. Und nun endlich, ist es soweit und Album Nummer 2 steht in den Startlöchern, bzw. gibt es seit wenigen Tagen im Handel und zum legalen Download. Kann die Band die eigens hochgelegte Meßlatte überspringen oder wärmt sie nur alte Kamellen auf? Wird "Atlas" mind. genauso lange bei mir rotieren wie seinerzeit das Debüt? Ohja, die Latte wird sogar höher gelegt, olle Kamelle jibbet nur in Kölle und ich bin mir sehr sicher, dass der neue Dreher nicht weniger lange meine Nachbarn irgendwann doch um Gnade flehen lässt. Veränderungen im Bandsound sind bis auf den Einstieg nicht wirklich auszumachen, man hört eher eine Art Gereiftheit, Evolution. Der erwähnte Opener groovt gefährlich nah an Stoner Rock Grenzen, was der Band aber gut zu Gesicht steht. Mehr Experimente in diese Richtung, sind damit von meiner Seite aus genehmigt, wobei mir auch die Neigungen in Richtung Post Rock / Retro Rock, teilweise auch minimal Classic Rock sehr gut gefallen und der Band doch ein paar Facetten mehr verpassen.
Fazit: Eine schöne kurzweilige Scheibe Doom Rock, die Genrefreunde auf dem Einkaufszettel haben sollten.
Tracklist:
1. Infinite Logbook
2. The Man Who Rules The World
3. Atlas
4. To Give
5. To Take
6. Cargo
7. Norma Jean
Line-Up:
Max Hemman – Guitar / Vocals
Vinzenz Steiniger – Guitar
Martin Scheibe – Drums
Tim Camin – Bass
Daniel Detlev – Keyboards
VÖ: 27-07-2018
Label: Century Media Records
Spielzeit: 45:08 Min.
Herkunft: Deutschland
Genre: Doom Rock, Rock, Post Rock
Internet:
FB – https://www.facebook.com/motorowl/
HP – https://motorowl.de/
Youtube:
Ähnliche Artikel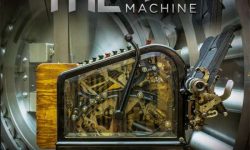 Irgendwie scheint George Lynch gerade einen Lauf zu haben. Mit etlichen Bands und Projekten, wie Ultraphonix, Lynch Mob oder KXM
Weiterlesen