LORD OF THE LOST – Till Death Do Us Part
Von Chris Harms vor etwa 12 Jahren auf die Beine gestellt, kann der Lord der (oder des?) Verlorenen auf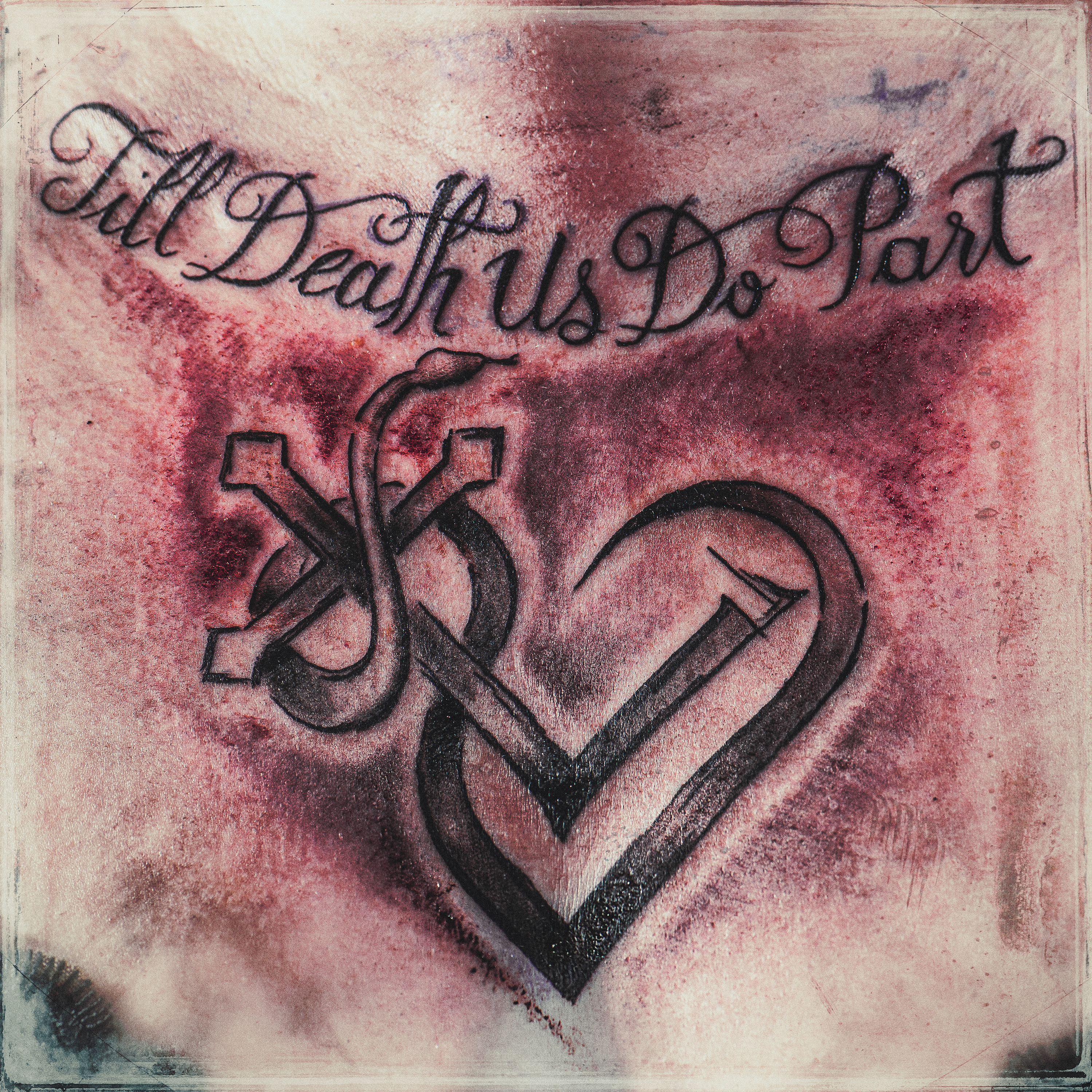 Von Chris Harms vor etwa 12 Jahren auf die Beine gestellt, kann der Lord der (oder des?) Verlorenen auf genug Material zurückgreifen, um daraus eine 4 CD Compilation zu basteln, an der es nichts auszusetzen gibt. Deshalb veröffentlicht Out Of Line Music dieses feine Schmankerl, was nicht nur eine einfache Best-Of Ansammlung ist. "Till Death Do Us Part" ist eine Kollektion aller bekannten Hits und Klassiker der Band bis dato und wurde mit diversen interessanten, aber auch gewöhnungsbedürftigen Remixen und Demos mächtig aufgewertet. Mir persönlich wäre ein Konzert lieber gewesen, doch werden wohl mit den vielen Bonüssen etliche Fans glücklich sein, endlich alles – absolut alles hörbare von Lord Of The Lost in einer Zusammenstellung erwerben zu können.
Fazit: Wirklich fettes Paket, value for money. Es gibt einen beinahe perfekten Überblick über das bisherige Schaffen der Gothic Metaller, plus gefühlt unendlich Bonusmaterial für Die-Hard Fans, und die, die es werden wollen. Ein ausgiebiger Trip durch die Geschichte der Band. Empfehlenswert an der Stelle: die limitierte 4 CD Digi-Box. "Till Death Do Us Part" erscheint auch auf Vinyl.
Tracklist:
CD 1 – Best Of
01. Till Death Us Do Part (2019)
02. Loreley
03. Morgana
04. Black Halo
05. Drag Me to Hell
06. In Silence
07. Raining Stars
08. Full Metal Whore
09. Dry The Rain (2014)
10. La Bomba
11. Six Feet Underground
12. Fists Up In The Air
13. Beyond Beautiful
14. Die Tomorrow
15. Blood For Blood
16. See You Soon
17. Sex On Legs
18. Prison
19. Break Your Heart
CD 2 – Rarities
01. One World No Future
02. Death Doesn't Kill You But I Do
03. Built To Break
04. The Most Radical Thing To Do
05. La Bomba – Versión Español (feat. Der Schulz & Erk Aicrag)
06. Do You Wanna Die Without A Scar
07. This War
08. When You're Asleep
09. Morsal
10. Another Sunny Day In Paradise
11. Take The Pain Away
12. I.D.G.A.F
13. One Day Everything Will Be Okay
14. Trisma
15. Words Of Sadness
16. Zillah
17. Marching Into Sunset (feat. Erk Aicrag)
18. Love In A Time Of War
CD 3 – Remixes
01. Raining Stars (SOLAR FAKE Remix)
02. La Bomba (Remixed by BLUTENGEL)
03. See You Soon (SVBWAY TO SALLY Remix)
04. Six Feet Underground (CHROM Remix)
05. Die Tomorrow (STAUBKIND Remix)
06. Afterlife Of Death (Afterlife Remix by UNZUCHT)
07. Blood For Blood (A LIFE DIVIDED Club Remix)
08. Break Your Heart (STAHLMANN Rebuild Mix)
09. 666 Feet Underground (Six Feet Underground Remix by DEATH VALLEY HIGH)
10. Full Metal Whore (DOPE STARS INC. Remix)
11. Kill It With Fire (But Kill It Good – RABIA SORDA Version)
12. Sex On Legs (FORMALIN Club Mix)
13. Blood For Blood (Ein Walzer für Klarinette und Pianoforte by COPPELIUS)
14. La(tin) Bomba (Official Not Exactly Very Dark Remix)
15. Die Tomorrow (Swing Tomorrow Version by ROCKSIN)
16. Dry The Rain (Re-Encoded by MICHAEL JÜRGENS)
17. Dry The Rain (Remix by PcatchU)
18. Dry The Rain (Orchestra Version feat. MONO INC.)
CD 4 – Demos
01. Till Death Us Do Part (Demo 2008)
02. Dry The Rain (Demo 2008)
03. Sooner Or Later (Demo 2008)
04. Nothing Words Can Say (Demo 2008)
05. Not From This World (Demo 2008)
06. Fragmenting Facade (VAGUENESS version 2004)
07. Beyond Beautiful (VAGUENESS version 2004)
08. Seven Days Of Anavrin (VAGUENESS version 2004)
09. Angel7 (CHRIS HARMS Demo 2000)
10 Revelation 777 (PHILIAE Demo 1999)
11. Heaven Holds A Place (PHILIAE Demo 1999)
12. Eclipsed By Eternity (PHILIAE Demo 1999)
13. Heaven Holds a Place (PHILIAE Demo 1997)
14. The Eyes Of Love Are Blind (Super Sweet Surprise Bonus)
Line-Up:
Chris Harms – Gitarre, Cello, Vocals
Pi – Gitarre
Gared Dirge – Gitarre, Keyboards, Piano, Synthesizer
Class Grenayde – Bass
Niklas Kahl – Drums
VÖ: 09-08-2019
Label: Out Of Line Music
Herkunft: Deuschland
Spielzeit: CD1 75:15 Min. / CD2 75:26 Min. / CD3 1:52 Min. / CD4 70:02 Min.
Genre: Metal, Dark Metal, Gothic
Internet:
FB – https://www.facebook.com/lordofthelost/
HP – http://www.lordofthelost.de/
Youtube: