JOHN DIVA & THE ROCKETS OF LOVE (USA) – Mama Said Rock Is Dead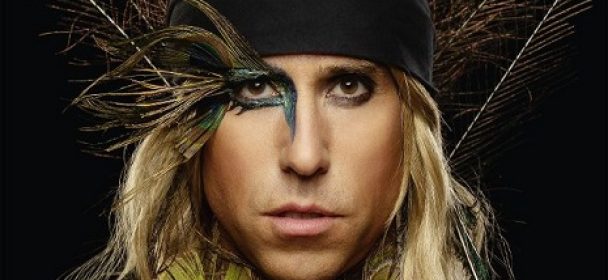 English Version Below:
Sleaze- & Hairrock der 80er, bringen uns John Diva And The Rockets Of Love mit "Mama Said Rock Is Dead" zurück, womit auch gleichzeitig geklärt ist, dass Mama lügt! John Diva ist ein Kind des 80er Sound und verkörpert im Jahr 2019 so ziemlich am Besten, worum es eigentlich ging: handgemachte Rockmusik mit eingängigen Melodien und Mädchen. Während viele andere Bands dies auch versuchen (aber aus meiner Sicht mehr dabei in eine Art Comedy verfallen), nehme ich John Diva und seinen gestandenen Mitmusikern das Poserleben voll ab. Woher er kommt, worum es geht, könnt Ihr in dem sehr kurzweiligen, unterhaltsamen Interview nachlesen, hier:
https://www.metalglory.com/interview-john-diva-john-diva-love-rockets-im-unterhaltsamen-gespraech-ueber-sich-die-band-das-album-und-mehr/
Nachdem die Band bereits 3 Mal den heiligen Acker von Wacken bearbeiten durfte, war es nun doch an der Zeit, ein Album mit ausschließlich eigenem Material auf den Weg zu bringen, anstatt dauerhaft großartig Klassiker dem Publikum und Zuhörer zu kredenzen. Herausgekommen ist ein Album, welches seit Langem am Besten das Lebensgefühl nahe bringen kann, sich dem melodischen Mitsing-Stadion-Rock zu widmen und dadurch teilweise identischer wirkt, als manche der damaligen Künstler heutzutage selbst. John und seine Kollegen sind hörbar von Ihrem Tun überzeugt, und haben definitiv die Ohren der Freunde melodischer 80er Rocksongs, verdient. Thematisch wird sich eher dem lustvollen Part der Fortpflanzung – SEX!, gewidmet, denn darum ging es immer im Rock´n Roll, oder? Einflüsse sind alle Möglichen zu hören…ob nun Foreigner, Journey, Whitesnake, Mötley Crüe, Warrant, Bon Jovi, Def Leppard,…aber es waren, bzw. sind es ja auch nun mal unsere Helden, und solange letztendlich alles nach John Diva And The Rockets Of Love klingt, ist die kleine Musikwelt in Ordnung.
Fazit: Ich freue mich auf die Tour. Ich las, er wäre mit ´nem Trupp Cheerleaderinnen unterwegs. Ob das auch auf der Supporttour für Kissin´ Dynamite gilt? Empfehlen kann ich das Album allemal!
Tracklist:
01. Whiplash 3:31
02. Lolita 3:52
03. Rock N' Roll Heaven 4:09
04. Wild Life 4:03
05. Blinded 4:00
06. Dance Dirty 3:58
07. Just A Night Away 4:06
08. Fire Eyes 4:38
09. Get It On 3:56
10. Long Legs 3:32
11. Toxic 3:25
12. Rocket Of Love 4:03
Line-Up:
John Diva – Vocals
Snake Rocket – Guitars
J.J. Love – Guitars
Remmie Martin – Bass
Lee Stingray jr. – Drums
VÖ: 08-02-2019
Label: Steamhammer / SPV
Spielzeit: 42:34 Min.
Herkunft: USA
Genre: Rock, Hard Rock, Hair Rock, Sleaze Rock
Tourdates:
08.02. DE-Hagen Stadthalle (album release show)
09.02. DE-Bensheim – Rex
31.03. CH-Davos – Coverfestival
02.-07.05. DE/GB – Rock The Boat
17.05. DE-Dexheim – Kultur auf dem Hof
18.05. DE-Koblenz – Cafe Hahn

Special guest for KISSIN' DYNAMITE 2019
15.03. DE-Osnabrück – Bastard Club
20.03. DE-Berlin – BiNuu
21.03. DE-Nürnberg – Hirsch
22.03. DE-Leipzig – Hellraiser
28.03. DE-Aschaffenburg – Colos Saal
29.03. NL-Eindhoven – Effenaar
30.03. DE-Hannover – Musikzentrum
04.04. DE-Saarbrücken – Garage
05.04. DE-Cologne – Kantine
06.04. DE-Hamburg – Markthalle
10.04. IT-Milano – Legend Club
11.04. CH-Pratteln – Z7
12.04. DE-Munich – Backstage
13.04. DE-Stuttgart – LKA Longhorn
16.04. SVK-Bratislava – Randal Club
17.04. AT-Vienna – Flex
18.04. HU-Budapest – Dürer Kert
19.04. AT-Graz – Explosiv
20.04. AT-Wörgl – Komma
Internet:
FB – https://www.facebook.com/johndiva.rocks/
Youtube:
English Version:
John Diva And The Rockets Of Love bring us back with "Mama Said Rock Is Dead" the sleaze & hairrock of the 80´s, and you´ll hear it: Mama is telling lies! John Diva is a child of the 80s sound and in 2019, he embodies what it was all about best: handmade rock music with catchy melodies and girls. While many other bands try to do the same (but from my point of view they're more like comedians), I take John Diva and his experienced fellow musicians' poses off their shoulders. Where he comes from, what it's about, you can read in the very entertaining, interview here:
https://www.metalglory.com/interview-john-diva-john-diva-love-rockets-im-unterhaltsamen-gespraech-ueber-sich-die-band-das-album-und-mehr/
After the band had already worked the holy field of Wacken 3 times, it was now time to release an album exclusively with their own material instead of offering the audience and listeners great classics. The result is an album which is best way to bring the feeling of dedicating oneself to the melodic Arena-Rock and thus appears more identical than some of the former artists themselves today. John and his colleagues are audibly convinced of what they are doing, and have definitely earned the ears of friends of melodic 80's rock songs. Thematically, it's more about the lustful part of reproduction – SEX!, because that's what the Rock´n Roll was all about, right? There are all kinds of influences to be heard…whether Foreigner, Journey, Whitesnake, Mötley Crüe, Warrant, Bon Jovi, Def Leppard,…but they were, or are our heroes, and as long as everything sounds like John Diva And The Rockets Of Love, the small music world is fine.
Conclusion: I'm looking forward to the tour. I read that he´s on tour with a handful cheerleaders. Does this also apply to the support tour for Kissin´ Dynamite? I can definitely recommend the album!
Ähnliche Artikel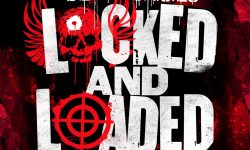 Da wurde ja bereits hier und da gemosert, dass da jetzt ein Coveralbum erscheint... Ok, es gibt einfallsreicheres, es gibt
Weiterlesen