Jizzy Pearl Of Love/Hate (USA) – All You Need Is Soul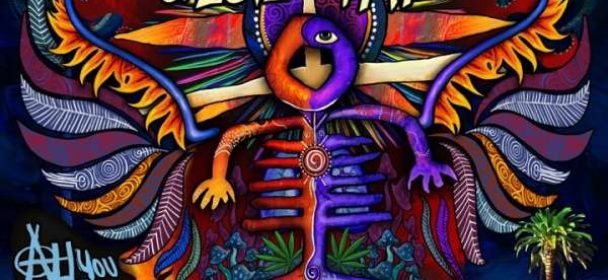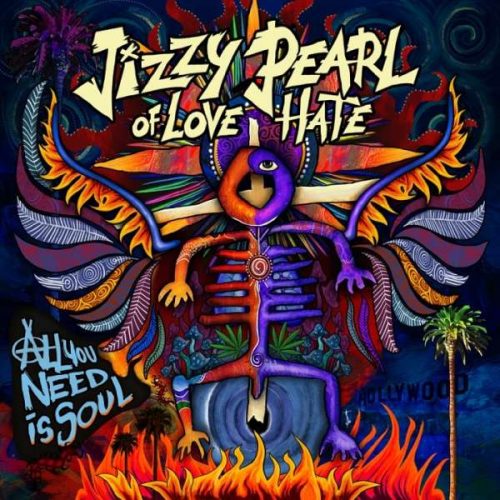 Jizzy Pearl gehört mit Love/Hate zur Garde der L.A. Bands, die trotz eines genialen Albums nie so richtig aus dem Quark kamen. Eine Schippe Dreck und Staub und obendrein eine Attitüde, die sich an den damals Stars wie Guns N'Roses und den L.A. Guns orientierte, war nicht zwangsläufig auch der Weg nach oben. Doch Jizzy Pearl hat sich davon nicht unterkriegen lassen und über die Jahre hinweg recht gute Alben veröffentlicht. Nun kommt der neueste Streich des Sleaze-Rockers, auf dem er alle seineTrademarks regelrecht auslebt.
Um gar nicht erst Missverständnisse aufkommen zu lassen. Es handelt sich bei "All You Need Is Soul" nicht um ein neues Love/Hate Album, auch wenn der Name als Hinweis auf dem Cover regelrecht ins Auge sticht, sondern um ein weiteres Solo-Album. Musikalisch kann das Album sicherlich als eines seiner besten bezeichnet werden, auch wenn es den Standard des Debüt-Albums von Love/Hate nicht ganz erreichen kann. Dass man nach so langer Zeit, "Blackout In The Red Room" erschien immerhin bereits 1990, noch immer die Vergleiche zieht, liegt sicherlich daran, dass es weder die Band noch Jizzy als Solokünstler es jemals verstanden haben dieses Werk zu toppen. Doch Jizzy setzt auf den urwüchsigen Sound des Hardrocks mit Funk-Elementen, würzt das Ganze mit der bekannten Streetattitüde und setzt den Songs mit seiner kratzigen und rauchigen Stimme die Krone auf. Aber wie auch bereits auf allen anderen Releases bisher, geht dem Album gegen Ende hin ein wenig die Luft aus, fehlen die zwingenden Refrains. Unterm Strich bekommt der Fan ein solides Werk, das zeitgemäß produziert ist und mit einigen guten Songs punkten kann.
Fazit: In Ansätzen richtig gut.
You're Gonna Miss Me When I'm Gone
Comin' Home For The Bone
High For An Eye
All You Need Is Soul
House Of Sin
Mortified
Frustrated
When The Devil Comes
You Don't Know What It's Like
It Doesn't Matter
Little Treasures
Mr. Jimmy
Label: Frontiers Records
VÖ: 11.05.2018
Laufzeit: 45:29 Min.
Herkunft: USA
Stil: Hardrock
Webseite: https://www.facebook.com/JizzyPearlsLoveHate/
Ähnliche Artikel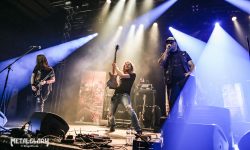 Alle Jahre wieder kommt der Weihnachtsmann. Und bereits zum vierten mal in die Turbinenhalle. Neben den obligatorischen Ruten hatte der
Weiterlesen