HIGH REEPER (USA) – Higher Reeper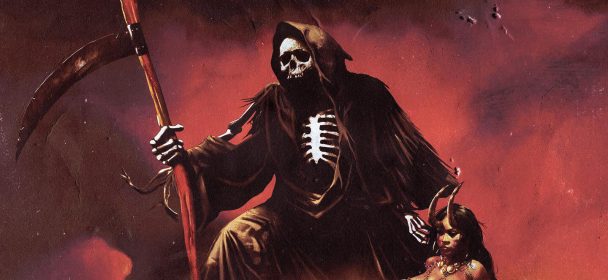 Die Amerikaner konnten nochmal nachlegen (liegt´s am neuen Drummer?) und lassen mit "Higher Reeper" einen tonnenschweren Brocken auf die verwöhnten Kiffer- / Doomer- / Stoner- / Rocker- & Metallerohren regelrecht fallen, denn diese doch leicht modern gekochte Melange, erinnert nicht nur an die Anfangstage der ganz großen (und inzwischen abgetretenen) Bands! Der Fünfer aus Philadelphia denkt gar nicht daran, irgendetwas zu kopieren sondern dreht hier sein ganz eigenes Ding, was allen Freunden von zum Beispiel Gorilla Monsoon, Black Sabbath & Co., sehr gut gefallen wird.
Fazit: Die Jungs haben das Talent, ihnen gehört die Zukunft, werdet ein Teil davon!
Tracklist:
1. Die Slow
2. Chrome Hammer
3. Soul Taker
4. High Reeper
6. Reeper Deadly Reeper
7. Double Down And Let It Ride
8. Black Leather (Chose Up)
9. Friend Of Death
Line-Up:
Zach Thomas- vocals
Pat Daly- guitar
Andrew Price- guitar
Justin Di Pinto- drums
Shane Trimble- bass
VÖ: 27-03-2019
Label: Heavy Psych Sounds Records
Herkunft: USA
Spielzeit: 38:23 Min.
Genre: Hard Rock, Metal, Stoner Metal, Stoner Rock, Doom
Internet:
FB – https://www.facebook.com/HIGHREEPER/
HP (Bandcamp) – https://heavypsychsoundsrecords.bandcamp.com/album/high-reeper-higher-reeper
Youtube:
Ähnliche Artikel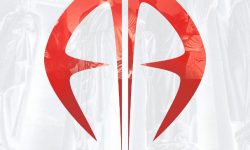 Die Melbourne Thrasher schlagen nach ihrem famosen Debüt "Allianve Of Thieves", erschienen 2016, zurück. Bereits das Debüt konnte mit seiner
Weiterlesen