HEALER (DE) – Heading For The Storm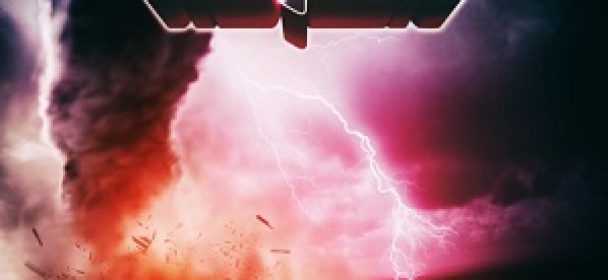 Man könnte es so ausdrücken: Was Greta Van Fleet als würdiger Nachfolger von Led Zep im Classic Rock Bereich gefeiert werden, sind Healer die mustergültigen Nachfolger von Ufo, Rainbow, Foreigner und Co. Überzeugender können Ambitionen nicht vorgetragen werden, diese Art von frühen Hard Rock melodischer, hymnenhafter Art bis in den AOR Bereich, am Leben zu halten, gar aufzufrischen. Keine zugekleisterten 70er Hammond-Orgien, sondern eher in Richtung 80er tendierend, gar Synthie-Einsätze. Einige Musiker von Long Distance Calling, Orden Ogan, Misery Speaks & Zodiac taten sich mit den Musical- & Opernsänger Michael Scheel zusammen und zimmerten vor wenigen Monaten eine EP ein, welche eine Menge positive Resonanzen einfuhr. Nun liegt mit "Heading For The Storm" das Debüt der Münsteraner auf den Verkaufstischen, und möchte zu recht, gekauft werden.
Fazit: Manchmal bin ich geneigt zu behaupten, dass sich die Band etwas zu nah an den Großen der Genre aus den 70ern und frühen 80ern bewegt, doch dann folgt der nächste Ohrwurm, das nächste eingängige – aber doch bestimmende Riff der eindeutigen Sorte Eigenmarke, warmer weicher Gesang a la Journey…und eine angenehme, dem Sound angepasste Produktion. Soll heißen: nicht bis zur Oberkante aufgepumpt! Hier besteht höchste Freudengefahr für melodieliebende Hardrocker der guten alten Schule! Reinhören, überzeugen lassen, kaufen!
Tracklist:
01. Desert Star
02. Heading For The Storm
03. What Lovers Do
04. Strangers Of The Night
05. Big Dreamers
06. Same Old Road
07. Liars Day
08. Healer
09. Rolling Thunder
10. Times Of Defeat
Line-Up:
Michael Scheel – Vocals
Florian Füntmann – Guitar (Long Distance Calling, Misery Speaks)
Robert Kahr – Guitar (Zodiac, Rocketchief)
Nils Weise – Keys (Orden Ogan)
Jonas Hülsermann – Bass
Christian Demter – Drums
VÖ: 07-12-2018
Label: Timezone Records
Spielzeit: 49:44 Min.
Herkunft: Deutschland
Genre: Rock, Hard Rock, Melodic Rock, AOR, Classic Rock
Internet:
FB – https://www.facebook.com/supportyourlocalHEALER/
HP – http://healer-band.com/wordpress/
Youtube:
Ähnliche Artikel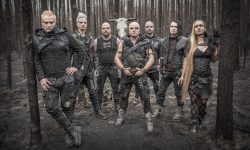 "Die Zeit ist nahe! Die Stunde der Offenbarung steht bevor! Vergesst die Theorien über Polsprung, Eiszeit und Asteroideneinschläge und macht
Weiterlesen