Equilibrium (D) – Renegades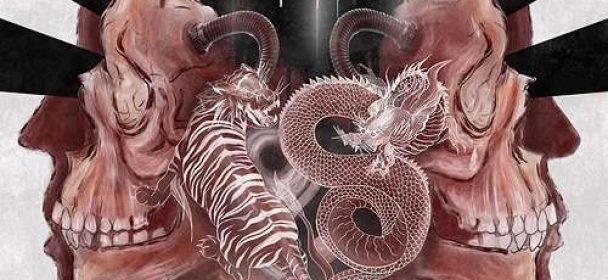 Was im Jahr 2001 eigentlich aus der Not geboren wurde und nur für einen einzigen Gig Bestand haben sollte, hat sich quasi zum Selbstläufer entwickelt. "Renegades" ist bereits das sechtse Album der Bayern und zeigt die Band in einem neuen Licht.
Das aber wird vielen Fans sicher nicht gefallen. Die Band hat viele ihrer eigentlichen Elemente verloren, hat die Folk- und Pagan-Elemente komplett aus ihrem Sound verbannt. Dabei haben die Anteile am Melodic Death Metal deutlich dazugewonnen, zeigen dabei eine Band, die sich ihrer eigenen Identität beraubt hat und auf den derzeit anhaltenden Trend zum Melodic Death Metal aufzuspringen versucht. Versteht mich bitte nicht falsch. Das Album ist gut, was auch an der ungemein breiten und dicken Produktion liegt. Doch das, was Equilibrium einmal ausgemacht hat, ist kaum mehr vorhanden. So wechseln sich cleaner Gesang mit dem typischen Growling des Death Metal ab und weist dabei fast schon Parallelen zum Core auf. Die Melodien aber sind nach wie vor phänomenal und zeigen, dass die Bayern von ihrer musikalischen Seite nichts verloren haben. Ob die Songs bei den Fans ankommen, wird letztlich der Käufer entscheiden und vielleicht damit auch für den weiteren Weg der Band verantwortlich sein.
Fazit: Für Altfans eine Umgewöhnung.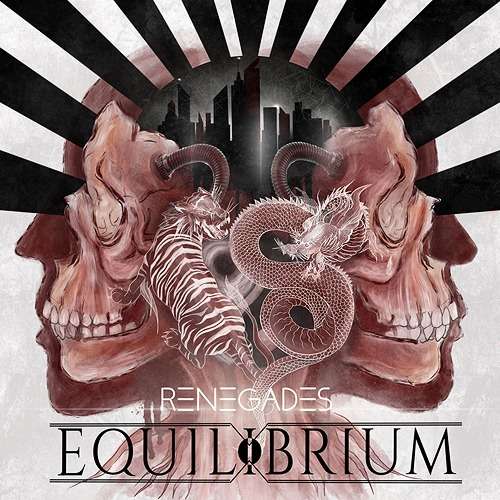 Renegades – A Lost Generation 4:32
Tornado 4:28
Himmel Und Feuer 4:19
Path Of Destiny (feat. The Butcher Sisters) 3:39
Moonlight 4:53
Kawaakari – The Periphery Of The Mind 4:46
Final Tear 4:27
Hype Train (feat. Julie Elven) 4:18
Rise Of The Phoenix 7:06
Label: Nuclear Blast
VÖ: 23.08.2019
Laufzeit: 46:32 Min.
Herkunft: Deutschland
Stil: Epic Metal
Webseite: https://equilibrium-metal.net/
Facebook: https://www.facebook.com/equilibrium
Ähnliche Artikel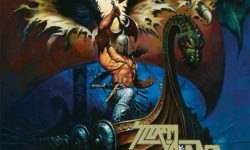 Wer sich das Cover, entworfen von Ken Kelly, der bereits für Manowar, Kiss und Rainbow gearbeitet hat, anschaut, wird sofort
Weiterlesen