BRING ME THE HORIZON (UK) – amo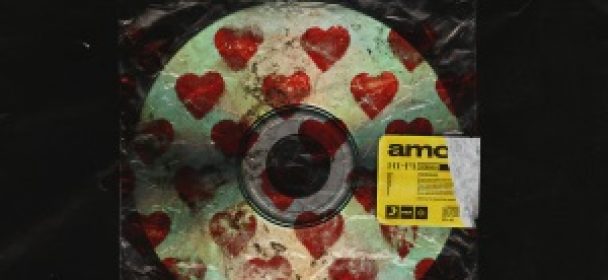 Vom Deathcore zum Alternative Electro Poprock…Die Wandlungen (oder Weiterentwicklungen?) waren bei Bring Me The Horizon schon immer, von Album zu Album, zu hören…doch was "amo" bietet, hat überhaupt nix mehr mit den Anfangsjahren der Band gemeinsam, bis auf das Gespür für eingängige Melodien, düstere Texte und die Intensität der gebotenen Musik. Wer die Entwicklung der Band auch weiterhin verfolgen möchte, dem sei dieses Album ans Herz gelegt, denn es erweckt das Gefühl, dass BMTH endlich das tun können, was sie schon  immer wollten. Der rein metallischen Gefolgschaft, würde ich dazu eher abraten, wenn man nicht tolerant genug für Sounds a la 30 Seconds To Mars ist.
Fazit: Handwerklich ist das eine angenehme Konkurrenz zu Jared Leto und seinen Jungs, der Sound knallt mächtig und clean aus den Boxen, so wie man es von einer Electro-Poprock Scheibe erwartet. Nur Metal bieten die Sheffielder Musiker nicht mehr…
Tracklist:
01. I Apologise If You Feel Something
02. Mantra
03. Nihilist Blues
04. In The Dark
05. Wonderful Life
06. Ouch
07. Medicine
08. Sugar Honey
09. Why You Gotta Kick Me When I'm Down
10. Fresh Bruises
11. Mother Tongue
12. Heavy Metal
13. I Don't Know What To Say
Line-Up:
Oliver Sykes: vocals
Matthew Nicholls: drums
Matt Kean: bass
Lee Malia: guitars
Jordan Fish: Programming and Keys
VÖ: 25-01-2019
Label: Sony Music
Spielzeit: 52:06 Min.
Herkunft: UK
Genre: Alternative, Electro, Pop Rock
Internet:
FB – https://www.facebook.com/bmthofficial/
HP – https://www.bmthofficial.com/
Youtube:
Ähnliche Artikel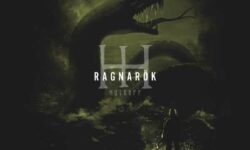 Als Frontmann der schwedischen Band Raubtier hat Pär Hulkoff bereits Gold und Platin eingefahren, als Solo-Künstler kann er auf zwei
Weiterlesen