BLACK SPACE RIDERS (DE) – Amoretum II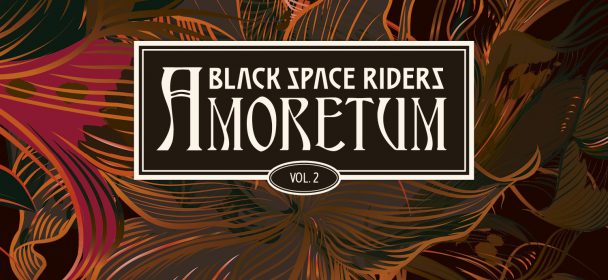 Wie versprochen, schieben die Black Space Riders den Nachfolger von "Amoretum" nach, sinnvollerweise auch "Amoretum 2" getauft. Hat sich irgendwas geändert? Nein. Das Konzept ist das selbe, die Thematik auch und musikalisch bleiben sich die Riders sowieso treu. Aufgenommen wurde alles mit einem Mal und die Alben sind verständlich, ohne das ältere Werk kennen zu müssen. Wo Black Space Riders draufsteht, ist auch moderner Space Rock mit odschooligen Kanten drin, der aber auch Bandbreiten von Wave bis Hard Rock für sich clever vereinnahmt hat. Wahrscheinlich sind das die einzigen beiden Veröffentlichungen der Münsteraner, die wirklich ähnlich klingen, sich aber nicht wiederholen!
Fazit: Ich liebe die Black Space Riders immer noch wie am ersten Tag, und daran wird sich wohl auch nichts mehr ändern. Diesmal gab es keine ätzenden MP3s und ich kann nur sagen, dass bei dem Sound einfach alles stimmig ist, es rummst mächtig. Ob nun bei den Ausflügen in Queen- oder Motörhead-ähnliche Sphären; die Jungs haben es einfach drauf. Da haben sich vor ein paar Jährchen wohl wirklich die richtigen zusammengetan, um die Fahne des Space Rock auch zukünftig, hochzuhalten, bzw. den Thron für sich allein zu beanspruchen. Und ich denke immer noch, dass eine Tour mit Long Distance Calling allen Beteiligten zu Gute käme! "Amoretum 2" ist ein unkonventionelles Genre-Highlight und nur zu empfehlen!  BSR halten nicht nur das Niveau sondern erhöhen den Qualtätslevel von Album zu Album und legen sich selbst die Messlatte höher und höher. Weiterer Tipp:  Vinyl klingt in dem Fall noch besser…die Herren sind Vinyl Freaks und dementsprechend ist auch die Aufnahme ausgelegt.
Tracklist:
Before My Eyes
LoveLoveLoveLoveLoveLoveLoveLoveLove (Break The Pattern Of Fear)
Walls Away
Slainte (Salud, Dinero, Amor)
Assimilating Love
In Our Garden
Leaves Of Life (Falling Down)
Body Move
Take Me To The Stars
Ch Ch Ch Ch pt.I (The Ugly Corruptor)
Ch Ch Ch Ch pt.II (Living In My Dream)
Chain Reaction
No Way
The Wait Is Never Over
Line-Up:
JE – Vocals & Guitar
SEB – Vocals
CRIP – Drums
SLI – Guitar
MEI – Bass
VÖ: 27-07-2018
Label: Black Space Records
Spielzeit: 66:52 Min.
Herkunft: Deutschland
Genre: Psychedelic Space Rock
Internet:
FB – https://www.facebook.com/BlackSpaceRiders/
HP – http://www.blackspaceriders.com
Review "Amoretum":
https://www.metalglory.com/black-space-riders-de-amoretum-vol-1/
Aktuelle Tourdates:
30.08. Köln, MTC
31.08. Gießen, Jokus
01.09. Jena, Kulturbahnhof
08.09. Münster, Sputnikhalle
01.11. Rüsselsheim, Das Rind
02.11. Wien (A), Das Bach
03.11. Hösacker, Blackout
16.11. Dortmund – Piano
17.11. Lingen, Alter Schlachthof
Youtube:
Ähnliche Artikel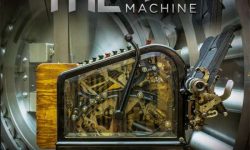 Irgendwie scheint George Lynch gerade einen Lauf zu haben. Mit etlichen Bands und Projekten, wie Ultraphonix, Lynch Mob oder KXM
Weiterlesen