ELVENSTORM (FRA) – The Conjuring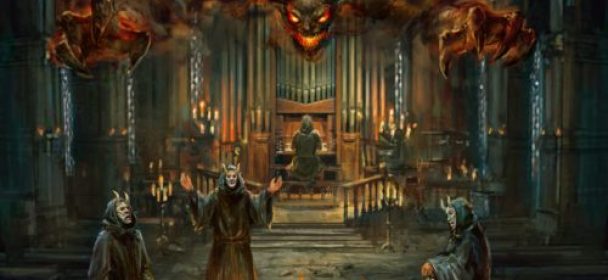 "The Conjuring" ist bereits das 3. Album der Franzosen ELVENSTORM, welches vor kurzem das Licht der Welt erblickte… Und ich bin mir nicht sicher, was ich nun von diesem Running Wild / Iron Maiden / Crystal Viper / Helloween Mix halten soll. Pro: "The Conjuring" unterhält, langweilt nicht und kann mit guten Songs ins Rennen gehen. Contra: ICH ziehe permanent Vergleiche und frage mich, ob ich das irgendwie schon mal gehört habe, wobei nix wirklich geklaut ist. Frontfrau Laura weiß, sich und die Songs zu präsentieren, doch es wirkt oft nicht synchron zur Band. Man hat hier und da das Gefühl, dass die Instrumentalfraktion eine ganz andere Spur fährt, als der Gesang. Auch an der Produktion hätte man ruhig noch etwas feilen können, viele Passagen klingen einfach zu schwammig und kommen leider nicht richtig zur Geltung, es hat den faden Beigeschmack eines Schnellschusses, obwohl es das eigentlich von der Zeit her, nicht der Fall ist.
Fazit: Ja, der Underground lebt und bebt und wirklich schlecht, ist hier auch nix. Doch irgendwie klingt´s, als wäre die Bandarbeit nicht wirklich Teamarbeit gewesen. Metalfans sollten dem Gehör schenken, weil sich mit "Ritual Of Summoning" & "Dawn Of Destruction" echte Perlen mit Ohrwurmcharakter auf dem Dreher befinden. Grundsätzlich auch eine solide Veröffentlichung, doch an der Feinabstimmung hapert es ein wenig. Aber vllt. ist das ja auch so gewollt und ich habe es nicht verstanden…zur besseren Verständigung: als dtsch. Schulnote gäbe es von mir theoretisch eine gute 3.
Tracklist:
01. The Conjuring
02. Bloodlust
03. Ritual Of Summoning
04. Into The Night
05. Devil Within'
06. Chaos From Beyond
07. Stellar Descension
08. Evil's Dawn
09. Cross Of Damnation
10. Dawn Of Destruction
Line-Up:
Laura Lombard F. – Vocals
Michaël Hellström – Gitarren
Benoit Lecuona – Bass
Antoine Bussière – Drums
VÖ: 13-07-2018
Label: Massacre Records
Spielzeit: 48:05 Min.
Herkunft: Frankreich
Genre: Heavy Metal
Internet:
FB – https://www.facebook.com/Elvenstorm/
Youtube:
Ähnliche Artikel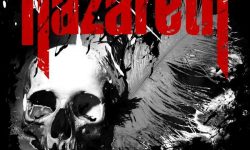 Gerade erst ist die üppige Box pünktlich zum 50. Geburtstag erschienen und schon steht mit "Tattooed On My Brain" das
Weiterlesen