Big Brother & The Holding Company (USA) – Sex, Dope & Cheap Thrills (2 CD)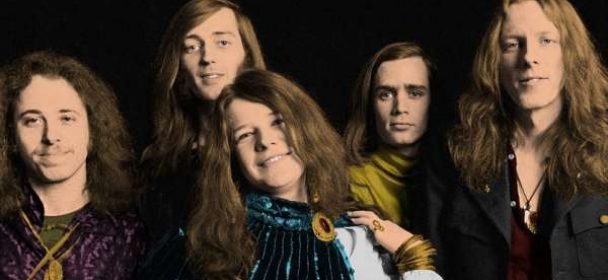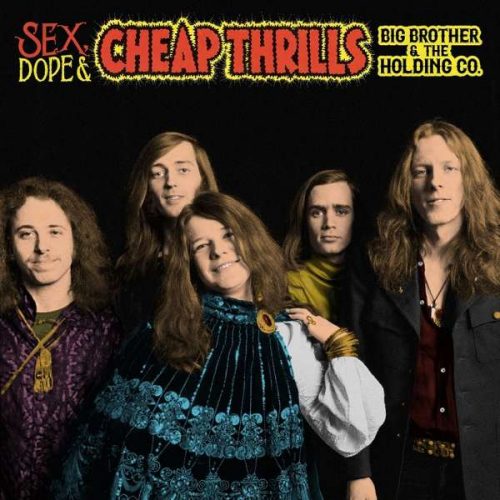 Wir schreiben das Jahr 1968. Seit einem Jahr ist die texanische Sängerin Janis Joplin am Mikro der aus San Francisco stammenden Band Big Brother & The Holding Company zu hören. Mit ihrem Auftritt beim Monterey Pop Festival 1967 konnte die Band für Furore sorgen und einen Plattenvertrag bei Columbia Records an Land ziehen, wobei das erste Werk der Band noch bei einem anderen Label erschien. Die Ausstrahlung und vor allem die Stimme von Janis glichen einem Hurrikane und zeugten von einer jungen Frau, die auf der Bühne voller Leidenschaft und Inbrunst agierte. Doch sie verstand es auch diese Energie und Leidenschaft ins Studio und damit auf Platte zu übertragen. So wurde "Cheap Thrills", als es 1968 erschein, auch der erhoffte Durchbruch für die Band, von der sich Joplin jedoch kurze Zeit später wieder trennte, um eine Solokarriere anzustreben. Der Rest ist Musikgeschichte.
Dieses Album wird nun 50 Jahre alt und wird anlässlich dieses Jubiläums als Doppel-CD oder Doppel-LP in einer bisher unveröffentlichten Sammlung von Outtakes und unterschiedlichen Variationen der ursprünglichen Songs aufgelegt. Zum ersten Mal seit dem Erscheinen des Originalalbums, erscheint es unter dem eigentlich dafür vorgesehenen Titel "Sex, Drugs & Cheap Thrills", der in der damaligen Zeit des prüden Amerikas seitens der Plattenfirma abgelehnt wurde. Das Album schlug ein wie eine Bombe, offenbarte es doch die Stimmgewalt der Sängerin, die von leisen Tönen bis zu eruptiven Schreien die ganze Palette drauf hatte. Die Doppel-CD offenbart die Ikone des Soul und Blues, lässt die mystischen Aufnahmesessions der damaligen Zeit dadurch nochmal Revue passieren. Dabei wurden bisher nur fünf der insgesamt dreissig Songs überhaupt veröffentlicht, was eine Anschaffung auch für Fans des Originalalbums wichtig macht. Hier wird die ganze Wucht und ungeschliffene Intensität der Musik, der Band und von Janis und der damaligen Zeit erst so richtig erkennbar und deutlich gemacht. Nicht umsonst gilt "Cheap Thrills" bis heute zu den besten Alben aller Zeiten.
Wer das Original in den Ohren hat, wird hier so manchesmal eben diese spitzen und dieser intensiven, rauen und ungeschliffenen Art der Performance, besonders bei den Liveaufnahmen, mit einem Strahlen in den Ohren andächtig lauschen. Hier offenbart sich ein Klassiker in neuem Gewand. Das Booklet der CD bietet mit Linernotes von Grace Slick, die sich als absolute Bewunderin von der Ausstrahlung Janis' fasziniert zeigt und Drummer Big Brother Dave Getz zudem echte Zeitzeugen, die dem Mythos Janis und Big Brother noch ein paar neue Facetten abgewinnen können.
Fazit: Fantastisch und absolut lohnenswert.
CD 1:
Combination Of The Two (Take 3)
I Need A Man To Love (Take 4)
Summertime (Take 2)
Piece Of My Heart (Take 6)
Harry (Take 10)
Turtle Blues (Take 4)
Oh, Sweet Mary
Ball And Chain (Live)
Roadblock (Take 1)
Catch Me Daddy (Take 1)
It's A Deal (Take 1)
Easy Once You Know How (Take 1)
How Many Times Blues Jam
Farewell Song (Take 7)
CD 2:
Flower In The Sun (Take 3)
Oh, Sweet Mary
Summertime (Take 1)
Piece Of My Heart (Take 4)
Catch Me Daddy (Take 9)
Catch Me Daddy (Take 10)
I Need A Man To Love (Take 3)
Harry (Take 9)
Farewell Song (Take 4)
Misery'n (Takes 2 & 3)
Misery'n (Take 4)
Magic Of Love (Take 1)
Turtle Blues (Take 9)
Turtle Blues (Last Verse Takes 1- 3)
Piece Of My Heart (Take 3)
Farewell Song (Take 5)
Label: Columbia/Leagcy/Sony Music
VÖ: 30.11.2018
Laufzeit: 137:30 Min.
Herkunft: USA
Stil: Classic Rock
Webseite: http://www.bbhc.com/
Facebook: https://www.facebook.com/BBHCband/
Ähnliche Artikel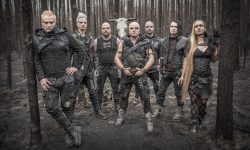 "Die Zeit ist nahe! Die Stunde der Offenbarung steht bevor! Vergesst die Theorien über Polsprung, Eiszeit und Asteroideneinschläge und macht
Weiterlesen