DYSTOPOLIS (DE) – V.EN.O.M.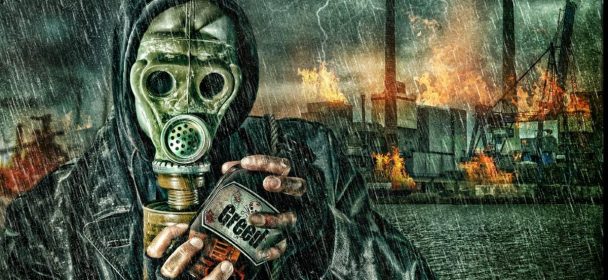 2016 haben Dystopolis das Album bereits im Selbstvertrieb in den Umlauf gebraucht, doch nun nahm sich das neue Label Ram It Down Records den Norddeutschen an, und veröffentlicht das Album "V.EN.O.M." am 30.11.2018 gleich nochmal. Auch Dystopolis fanden in Seeb Levermann den passenden Produzenten, der dem konzeptionell in Richtung Mad Max gehende Zukunfts-Düsterspektakel, den richtigen Sound verpasst hat. Der düstere, melodische Power Metal wird durch Tempowechsel nicht nur aufgelockert – ansatzweise kann man dem einen und anderen Song schon das Prädikat "progressiv" aufdrücken, andererseits finden auch thrashige Elemente in die Musik zum chaotischen Endzeitszenario.
Fazit: Der Underground brummt mächtig, nun müssen nur noch Konzerte besucht und CDs gekauft werden. Bei Dystopolis kann ich 100%ig versichern, dass der Albumkauf lohnt! Live fehlen die Bremer noch auf meiner Liste…
Tracklist:
01. Black Gates
02. Lords Of Sand
03. Metro
04. Dining With Gods
05. The Corporation
06. Noah's Isle
07. Arndale
08. Anthem For A Stalker
09. Beneath A Black Horizon
10. Dystopolis Rising
Line-Up:
Andreas Müller – Vocals
Kevin Steinmann – Guitars
Alex Amott – Guitars
Georg Tsakumagos – Bass
André Gertjejanßen – Drums
VÖ: 30-11-2018
Label: Ram It Down Records
Spielzeit: 49:31 Min.
Herkunft: Deutschland
Genre: Metal, Power Metal, Progressive
Internet:
FB – https://www.facebook.com/dystopolis/
HP – https://soundcloud.com/dystopolis
Youtube:
Ähnliche Artikel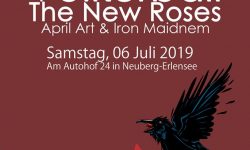 Am 06.07.2019 wird es laut und bunt auf dem Autohof 24 Neuberg - Erlensee. Bereits zum 2. Mal veranstaltet der
Weiterlesen