Beast In Black (SF) – From Hell With Love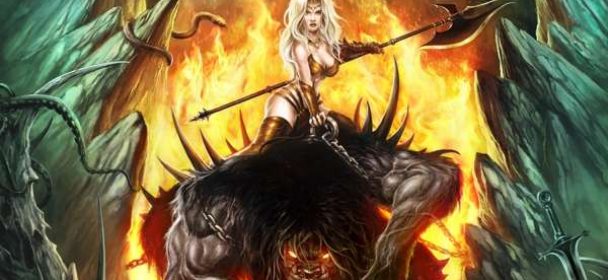 Wirkte das Debüt "Berserker" der 2015 gegründeten Band noch wie ein Versuch an die alte Band Battle Beast anzuschließen, hat sich die Band um den ehemaligen Gitarristen eben jener Battle Beast, Anton Kabanen, nun davon frei geschwommen und hat mit "From Hell With Love" das neue Werk am Start.
Zuerst fällt auf, dass die Hymnendichte enorm groß geworden ist und sich damit sofort in die erste Liga der ganzen Melodic und Power Metal Bands dieses Planeten empor geschossen hat. Von der ersten Sekunde an packen dich der Groove, das Tempo und die Melodien. Am beeindruckendsten dabei ist Sänger Yannis Papadopoulos, der wieder einmal seine ganze Klasse zeigt und diese auch über die volle Länge des Albums halten kann. Doch die Band geht auch mal andere Wege, setzt zum Beispiel im Titelsong neben der Eingängigkeit vor allem auf einen einfachen, fast schon Discorhythmus, wie er gerade durch das Night Flight Orchestra wieder in aller Munde ist. Darf man das? Na klar. Nur Fans mit Scheuklappen werden sich dem gegenüber verschliessen und als Discogedudel abtun, was auch daran liegt, dass es hier fast schon Pop-Metal en masse gibt. Aber ich sehe schon tausende Fans vor den Bühnen der Welt tanzend und in den Armen liegend eine riesige Party feiern. Auch das gehört zum Metal in all seinen Facetten. Doch machen wir uns nichts vor – manches klingt dann doch schon sehr kitschig und wirkt ein wenig aufgesetzt. Aber ich bin mir sicher, dass es den Fans gefallen wird und Beast In Black ein gewaltiger Schritt in Richtung Erfolg gelungen ist. Und was ist dabei, wenn auch der Metal einmal andere Einflüsse dazu gewinnen kann?
Fazit: Herrlicher Metal mit Refrains, die wie geschaffen sind zum Mitgröhlen.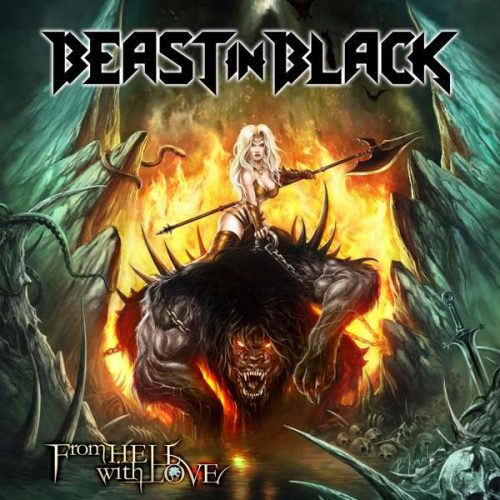 Cry Out For A Hero 3:27
From Hell With Love 3:55
Sweet True Lies 3:26
Repentless 4:02
Die By The Blade 3:14
Oceandeep 5:46
Unlimited Sin 3:34
True Believer 3:28
This Is War 3:39
Heart Of Steel 4:22
No Surrender 4:15
Label: Nuclear Blast
VÖ: 08.02.2019
Laufzeit: 43:15 Min.
Herkunft: Finnland
Stil: Melodic Metal/Power Metal
Webseite: http://www.beastinblack.com/
Facebook: https://www.facebook.com/beastinblackofficial/
Ähnliche Artikel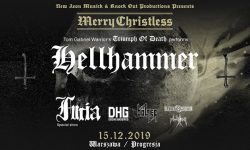 Dieses Jahr findet das von Behemoth präsentzierte Festival MERRY CHRISTLESS in nur einer Stadt statt und zwar in Warschau, Progresja
Weiterlesen