Eric Gales (USA) – The Bookends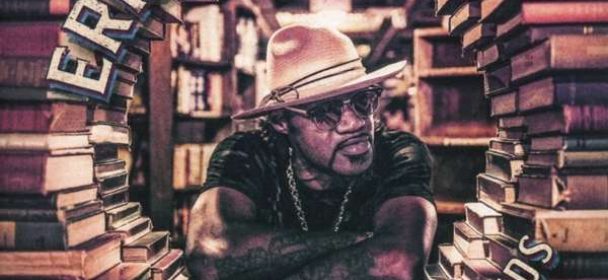 Eric Gales gehörte einst zu den Wunderkindern des Blues und eine glänzende Karriere wurde ihm vorausgesagt. Als neuer Jimi Hendrix wurde er bereits gefeiert. Doch Drogen machten dem Ganzen einen Strich durch die Rechnung und heute, schon lange clean, steht er mit seinem Talent eben nicht auf den großen Bühnen dieser Welt, sondern hat seine Heimat auf den Bühnen der Clubs gefunden. War es am Anfang noch der Blues, vom Hardrock und Hendrix inspiriert, hat er sich im Laufe der Jahre auch anderen Stilen geöffnet und hat mit "The Bookends" sein 18. Album vorzuweisen.
Er selbst gibt es als sein bestes Album an, was aber auch nicht verwundert, haben diesmal neben dem Blues derart viel Stilarten eine Heimat gefunden, dass es schwer fällt das Album einzuordnen. So gibt er sich im eröffnenden (das Intro mal außen vor gelassen) "Something's Gotta Give" von seiner funkigen Seite, während das folgende "Watcha Gon' Do" mit seiner harten Gitarre an Led Zeppelin anzuknüpfen scheint. Doch auf eine ganz besondere Art scheint der Funk diesmal eine wesentlich gewichtigere Rolle zu spielen, taucht er doch in fast allen Songs auf die ein oder andere Art auf. Gales gibt sich dabei mit seinem Spiel deutlich zurückhaltender, als man es von früheren Alben gewohnt ist, scheint sein Talent nicht mehr derart zur Schau stellen zu müssen wie noch früher. Dass er spielen kann, ist ohnehin jedem Blues-Afficiniado bekannt. Die Songs grooven, laden zum Mitwippen ein und schaffen eine Atmosphäre eines kleinen Clubs, in dem man sich regelrecht wohl fühlt. Ob es nun allerdings wirklich sein bestes Album ist, werden die Fans entscheiden.
Fazit: Ein von grundauf ehrliches und sympathisches Stück funkigen Blues, der auch durchaus einmal den Soul in sich trägt.
Intro
Something's Gotta Give (Feat. B. Slade)
Watcha Gon' Do
It Just Beez That Way
How Do I Get You
Southpaw Serenade (Feat. Doyle Bramhall II)
Reaching For A Change
Somebody Lied
With A Little Help From My Friends (Feat. Beth Hart)
Resolution
Pedal To The Medal (Feat. B. Slade, Remix)
Label: Mascot Records
VÖ: 08.02.2019
Laufzeit: 50:29 Min.
Herkunft: USA
Stil: Blues
Webseite: https://www.ericgalesband.com/
Facebook: https://de-de.facebook.com/EricGales/
Ähnliche Artikel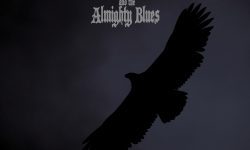 2015 erschien das sebstbetitelte Debüt der Norweger, 2017 legten sie mit "II" nach und nun wurden alle Trademarks der ersten
Weiterlesen