ANDY BOWN (UK) – Unfinished Business
Hmmm…bereits 2011 mit anderem Outfit veröffentlicht, wird nun Andy Bowns 6. Studiowerk wiederveröffentlicht. Man hat "Unfinished Business" ein neues Artwork verpasst, einen Bonustrack spendiert und nun spricht man wieder über ein ein sehr gutes Rockalbum, welches keine Grenzen zu Liedermachermaterial, Country, Blues, uvm., kennt. Aber durchwegs im very britischem Mainstreamfahrwasser schwimmt. Ein Teil der Songs hätte sehr gut auf einem Status Quo Album stehen können, doch die Einflüsse seiner vielen früheren Arbeitgeber als Session- und Studiomusiker (Stichwort: Multi-Instrumentalist), lassen sich an anderen Stellen nicht verleugnen.
Fazit: Wer sich das Album bereits 2011 zugelegt hat, der teilt meine Hörfreude schon. Allen anderen sei an dieser gesagt, ihr verpasst u.U. ein zeitloses Stück gute Musik des Status Quo Keyboarder.
Tracklist:
Ruby And Roy
Rubber Gloves
A Matter Of Time
When The Lights Went On
Keeping The Wolf Away
Right As Ninepence
I Got A Million
Tick My Box
Built To Last
A Good Innings
Dancing In The Rain -Bonustrack
Line-Up:
Andy Bown – Acoustic & Electric Guitars, Mandolin, Keyboards, Harmonica, Kitchen Sink, Vocals
Mick Rogers (Manfred Mann´s Earth Band) – Electric Guitars, Guitar Solos
Henry Spinetti (u.a. The Herd) – Drums
Trevor Bolder (u.a. Uriah Heep, David Bowie / died 2013) – Bass (Tracks 3,5,6,7,8,9)
Brad Lang (u.a. Y&T) – Electric & Acoustic Bass (Tracks 1,2,4,10)
Juliet Roberts – Background Vocals
Sylvia Mason-James – Backing Vocals
VÖ: 26-07-2019
Label: NoCut / SPV
Herkunft: UK
Spielzeit: 46:54 Min.
Genre: Rock, Country, Singer / Songwriter, Melodic Rock
Internet:
FB – https://www.facebook.com/groups/andybown/
Youtube:
Ähnliche Artikel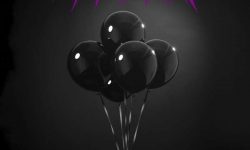 Seit fast dreissig Jahren existiert die Band, die Anfang der neunziger mit Sleaze Rock ihre Anfänge fand. 4 Alben mit
Weiterlesen