Amanda Sommerville's Trillium (USA) – Tectonic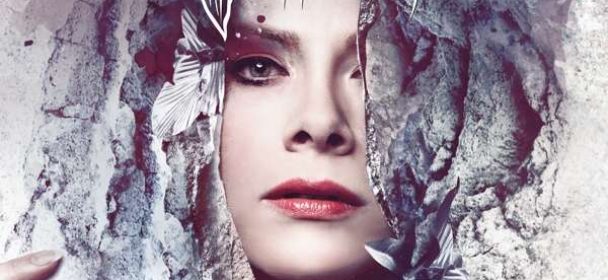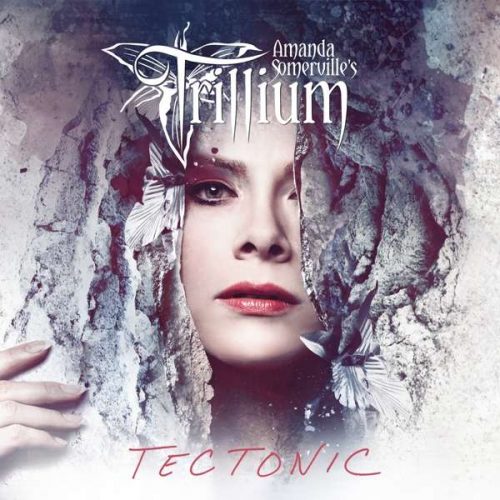 Amanda Somerville hat sich speziell bei ihren deutschen Fans im Laufe der Jahre eine beachtliche Stellung erarbeitet. Ihre Zusammenarbeit mit Avantasia, Edguy, Michael Kiske, Kamelot, After Forever, Epica und etlichen anderen, hat ihr eine gehörige Reputation eongebracht. Doch sie war immer nur die Sängerin "von" oder war beteiligt an irgendwelchen Projekten. Nun legt sie also ihr erstes "Solo"-Album vor und bewegt sich damit auf bereits bekanntem Terrain. Irgendwo zwischen Within Temptation, The Murder Of My Sweet oder Lacuna Coil bewegen sich die Songs.
Neu ist das wahrlich nicht, was da aus den Boxen dringt. Stinknormaler symphonischer Metal, wie er von so vielen anderen Bands bereits ohne Ende zelebriert wird. Wäre da nicht diese großartige Stimme, würde das Album vermutlich im Einerlei komplett untergehen. Doch Somerville hat mehr zu bieten als so manch andere Dame dieses Genres, was auch am Songmaterial liegt, das zwar nichts neues hervorbringt und dennoch auf ihre Stimme zugeschnitten ist. So gibt es neben der symphonischen Grundausrichtung auch immer mal wieder Ausflüge in die Tiefen progressiven Metals, was ihrer Stimme ausgezeichnet steht. Ein Meisterwerk hat die Dame sicher nicht erschaffen und Fans werden sehnsüchtig nach einer erneuten Kollaboration mit Michael Kiske verlangen und ihre Kissen vollsabbeln. Wer sich aber abseits davon ein Bild von der stimmlichen Präsenz der Amerikanerin machen möchte, sollte zumindest einen Lauschangriff wagen.
Fazit: It's all about the voice.
Time To Shine
Stand Up
Full Speed Ahead
Hit Me
Fighting Fate
Nocturna
Fatal Mistake
Shards
Chliché Freak Show
Eternal Spring
Label: Frontiers Records
VÖ: 08.06.2018
Laufzeit: 44:02 Min.
Herkunft: USA
Stil: Symphonic Metal/Hardrock
Webseite: http://amandasomerville.com/site/
Ähnliche Artikel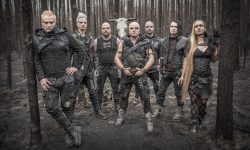 "Die Zeit ist nahe! Die Stunde der Offenbarung steht bevor! Vergesst die Theorien über Polsprung, Eiszeit und Asteroideneinschläge und macht
Weiterlesen