V8 WANKERS (DE) – Full Pull Baby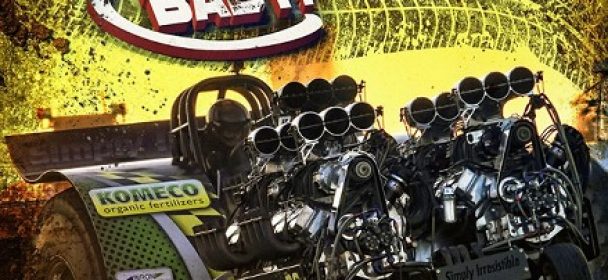 Die V8 WANKERS aus Offenbach melden sich mit Album Numero 9 zurück und tun das, was sie am besten können: laut und rumpelig in der Schnittmenge des Rock, Hard Rock, Stoner Rock, Punk Rock, Motor Rock tönen und dabei nicht nur Spaß haben sondern noch viel mehr Spaß bereiten! "Full Pull Baby" widmet sich dem Traktor-Pulling, dem wohl schwersten, mächtigsten Motorsport, der nicht nur für durchgeknallte Bauern geschaffen wurde! Ansonsten ist bei den Hessen alles beim alten geblieben, nur frischer klingend. Frisch wird wieder über´s Saufen, und Rocken sinniert und dürfte mal wieder nicht nur bei den Fans bestens ankommen. Die Tattoo-Nomaden wissen, was die Leute hören wollen und geben ihnen punktgenau das, was sie wollen: höllisch lauten und bunten Rock, der nicht nur beim Gas geben funktioniert und Clubwände zum schwitzen bringt.
Fazit: Wieder einmal vereinbaren sich rotzige, dreckig-schmissige Gitarren mit viel Wumms und Groove mit mitsingbaren Melodien, die demnächst mit Rose Tattoo europäische Bühnen mächtig zum wackeln bringen werden. Die V8 WANKERS bieten auch in ihrem 18. Jahr des Bestehens schnörkellosen Punk Rock´n´Roll der nach Bier und Benzin stinkenden Art, der einfach nur mitreisst und immer noch keine Gefangenen nimmt.
Tracklist:
01) Full Pull
02) Simply Irresistible
03) The Hoe
04) Black Belt (in Rock'n'Roll)
05) Blood & Thunder
06) Distressed Hero
07) If Then Shoe Fits Wear It
08) Getergone
09) Just Another Slut
10) Live Fast, Rock Hard , Die Old (in Memory of Lemmy Kilmister)
11) The Last Rock 'N' Rolla
Line-Up:
Andre Wahlhäuser (g)
Luke Le Duke (g)
Lutz Vegas (v)
Chris van Häizy (b)
Nic Weidner (d)
VÖ: 18-05-2018
Label: Rude Records / Remedy Records
Spielzeit: 36:51 Min.
Herkunft: Deutschland
Genre: Rock, Hard Rock, Punk Rock, Motor Rock, Stoner Rock, Heavy Rock
Internet:
FB – https://www.facebook.com/V8Wrock/
Tourdates:
Ähnliche Artikel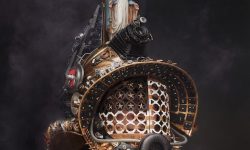 Saltatio Mortis (wer es immer noch nicht weiss: steht für "Totentanz") starteten 2000 als reine Straßenmusiker und tingelten über die
Weiterlesen