THE UNITY (DE, IT) – Pride
Es ist schon sehr schade, dass manche Menschen einfach nicht aus ihrer Haut rauskommen und über den Tellerrand schauen können, bzw. einer Band / einem Musiker die Weiterentwicklung regelrecht verwehren und für neue mutige Wege mit nicht gerechten Reviews abstrafen. Das passiert in unserem (manchmal zu biederem) geliebten Genre immer wieder, und ich bin mir sicher, dass das deutsch-italienische Konglomerat genau weiss, wovon ich rede. Während auf dem Debüt noch zu 100% melodischer Power Metal tönt, gab es auf dem 2. Album bereits angedeutete Kurskorrekturen und "Pride" scheint nun etwas gediegener zu zeigen, wohin die musikalische Reise geht. Nicht dass man sich vom Sound losgesagt hat; The Unity machen genau dort weiter, wo sie mit "Rise" aufhörten. Nur etwas filigraner ausgelassen. Mehr und mehr wecheln sich knackig melodische Hardrocksounds und melodische Metalhymnen ab, um darzustellen, wie gut die Musiker miteinander funktionieren, dass The Unity nicht nur auf Bildern – sondern auch im Sound eine eingeschworene Einheit bilden. Keine Angst, die Double Bass wurde nicht verbannt, denn der Metal steckt nun mal in den Genen der Mit-Initiatoren von Bands wie Metalium, Love.Might.Kill, Gamma Ray, Firewind, Mob Rules, uvm. Und ich gehe von aus, dass Live sowieso alles nochmal ´nen Zacken härter klingen wird, wobei ich sehr großen Spaß mit den (beinahe) poppigen, AOR lastigen Momenten habe.
Fazit: Sehr gutes und durchdachtes Stück Musik was alles beinhaltet, was man von einem guten Album auch erwartet. Hymnen, Spannungsbögen, Abwechslung, hohe Qualität. Freunden der genannten (Herkunfts-) Bands wird das sicher ebenso gut gefallen, wie den Followern von Axel Rudi Pell, Pretty Maids & Primal Fear. Alles richtig gemacht, alle Daumen hoch. Erscheint mit 5 Bonüssen als hübsches Digipack, aber auch natürlich auf Vinyl.
Tracklist:
CD1
01. The New Pandora 01:17
02. Hands Of Time 05:33
03. Line And Sinker 05:41
04. We Don´t Need Them Here 03:56
05. Destination Unknown 05:06
06. Angel Of Dawn 04:42
07. Damn Nation 04:50
08. Wave Of Fear 05:39
09. Guess How I Hate This 04:18
10. Scenery Of Hate 04:03
11. Rusty Cadillac 03:27
12. You Don´t Walk Alone 04:23
CD2
01 The Storm (live) 05:14
02 The Willow Tree (live) 05:13
03 You Got Me Wrong (live) 04:46
04 Never Forget (live) 07:31
05 Nowhereland 06:48
Line-Up:
Gianbattista Manenti – Gesang
Michael Ehré – Drums
Jogi Sweeres – Bass
Henjo Richter – Gitarre
Stef E – Gitarre
Sascha Onnen – Keyboards
VÖ: 13-03-2020
Label: SPV / Steamhammer
Herkunft: Deutschland, Italien
Genre: Rock, Hard Rock, Metal, Melodic Rock & Metal
Internet:
FB – https://www.facebook.com/unityrocksofficial/
HP – https://www.unity-rocks.com/
Youtube:
Ähnliche Artikel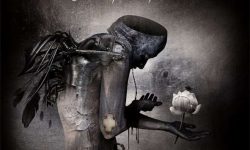 1989 gründeten Tore Østby (Gitarre), Roy Khan (Gesang), Ingar Amlien (Bass) und Arve Heimdal (Schlagzeug) die Band nahe der norwegischen
Weiterlesen