SUPERSUCKERS (USA) – Play That Rock ´N´ Roll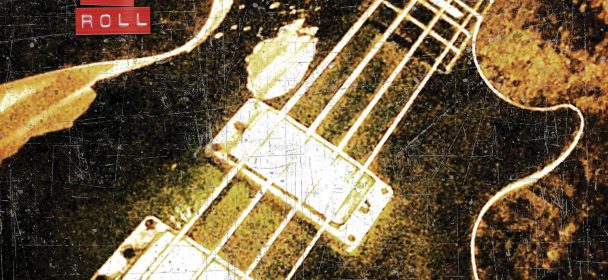 Neues Jahr, neues Album von den Supersuckers. Nummer 13 übrigens. Die Amerikaner werden zum Glück nicht müde, ihre Version von durchdacht-gemischten Rock´n´Roll zu fabrizieren und zu veröffentlichen, wobei fabrizieren wohl eher nach Fließbandstandard klingt, und das ist bei dem Dreier aus New Jersey auch nicht der Fall. Hier gibt es rohen Rock´n´Roll auf die Ohren der mal mehr groovt, mal Punk angehaucht vorwärts geht, und doch letztendlich immer nach dreckigen Rock aus dem Hause Supersuckers klingt.
Fazit: Und da liegt der Hase begraben. Es ist ein gutes Album, aber auch nicht unbedingt ein Highlight in der Discographie. Es ist laut, wild, stinkt nach Bier und Schweiß, aber das machen die anderen 12 Alben ebenso. Beinahe ein "Motörhead´sches Problem", wenn man es so nennen will, denn von Entwicklung, etc., kann man zu keiner Minute sprechen. Doch will man das bei den Supersuckers? Es klingt, als wäre es ihnen egal, sie geben alles, und das ist es, was zählt. Und deshalb wird es bei mir auch weiterhin rotieren… Erscheint auch auf Vinyl. Und live solltet ihr die Jungs nicht verpassen, ihr werdet mit einer 3 Mann Rock´n´Roll Show par excellence vom Feinsten unterhalten und mitgerissen.
Tracklist:
01. Ain't Gonna Stop (Until I Stop It)
02. Getting Into Each Other's Pants
03. Deceptive Expectation
04. You Ain't The Boss Of Me
05. Bringing It Back
06. Play That Rock 'n' Roll
07. That's A Thing
08. Last Time Again
09. Die Alone
10. Dead, Jail Or Rock 'n' Roll
11. A Certain Girl
12. Ain't No Day
Line-Up:
Eddie Spaghetti – Vocals, Bass
'Metal' Marty Chandler – Guitar, Vocals
'Captain' Chris Von Streicher – Drums
Tourdates:
19.03. München – Folks Club
20.03. Stuttgart – Goldmark's
21.03. Kempten – SkyLounge
22.03. Wiesbaden – Schlachthof
23.03. CH-Solothurn – Kofmehl
24.03. Köln – Sonic Ballroom
25.03. Kassel – Goldgrube
26.03. Berlin – Wild At Heart
27.03. Weinheim – Cafe Central
28.03. Lauchhammer – Real Music Club
VÖ: 07-02-2020
Label: SPV / Steamhammer
Herkunft: USA
Spielzeit: 37:34 Min.
Genre: Rock, Hard Rock, Rock´n´Roll, Punk, Country
Internet:
FB – https://www.facebook.com/supersuckers/
Youtube:
Ähnliche Artikel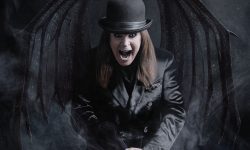 Totgesagte leben länger. Eine Aussage, die wohl auf keinen anderen Künstler dermaßen zutreffend ist, wie auf den Prince of Fucking
Weiterlesen