Stormwind (D) – Burning Wheels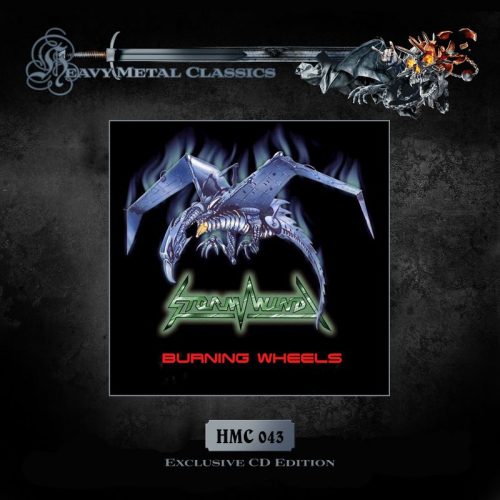 In der Reihe "Heavy Metal Classics" von Karthago Records finden wir diesmal das bis dato unveröffentlichte zweite Album der Düsseldorfer Formation Stormwind. Bekannteste Mitglieder dürften Niko Arvanitis und Wolfgang "Wolla" Böhm sein, die damals zu Warlock bzw. zu Darxon und U.D.O. wechselten.
Wer das erste Album "Taken By Storm", erschienen 1985, noch im Ohr hat, wird sich an den gruseligen Sound erinnern, der ein echtes Hörvergnügen schlicht (fast) unmöglich machte. Auch "Burning Wheels" ist nicht wirklich von einem Studio-Ass produziert worden, klingt aber um einiges besser als sein Vorgänger. Das Album erschein aufgrund des Wechsels von Niko zu Warlock nie und brachte die Band schließlich auch zur Auflösung. Die Soli wurden erst im Jahr 2002 von Niko nachträglich eingespielt, was letztlich eine frühere Veröffentlichung auch immer torpediert hat. Musikalisch bewegt sich die Band auf dem Level der damaligen Zeit, lässt kleine Ähnlichkeiten zu Accept in ihrer Frühphase aufkommen. Deutscher Metal Underground in seiner schönsten Form. Zumindest für Fans der damaligen Zeit, die auch mit Rumpelsounds kein Problem haben. Die Songs an sich klingen erstaunlich zeitlos, was man in Anbetracht der Tatsache, dass sie bereits über dreissig Jahre auf dem Buckel haben, gar nicht so recht glauben möchte. Für Fans der damaligen Zeit, die gerne versuchen sich einer umfassenden Diskothek zu bemächtigen, gehört die Scheibe mit Sicherheit ins Repertoire.
Fazit: Nicht nur für Puristen.
Always Up
2. Angel Or Witch
3. No Time For A Loser
4. Stay Hard
5. Burning Wheels
6. To Tame A Land
7. Helpless
8. We Will Rock
9. Lost Years
10. Warbringer (Bonustrack)
11. Hot Love (Bonustrack)
12. Iron Rock (Bonustrack)
13. Come To America (Bonustrack)
14. Dark Stallion (Bonustrack)
Label: Karthago Records
VÖ: 22.06.2018
Laufzeit: 52:55 Min.
Herkunft: Deutschland
Stil: Teutonic Metal
Ähnliche Artikel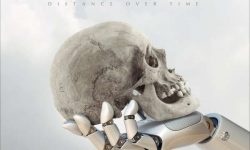 Mit ihrem letzten Album "The Astonishing", einem reinen Konzeptalbum, haben die New Yorker Prog-Götter erneut die Fangemeinde gespalten. Das sind
Weiterlesen