National Napalm Syndicate (FI) – Time Is The Fire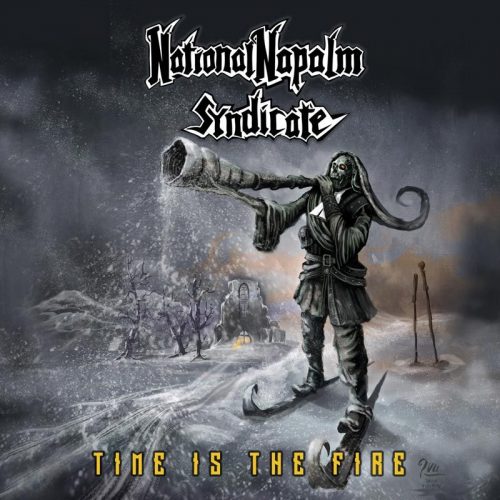 Bereits seit 1986 tummelt sich die Band aus Pudasjärvi im Norden Finnlands im Business. Das Debüt erschien 1989, womit die Band als Vorreiter für finnischen Thrash Metal steht. Doch wie das bei vielen Bands der Fall ist, zogen sich auch bei den Finnen etliche Line-Up Changes über die Jahre hin und es war lange Zeit still um die Band. Nun liegt mit "Time Is The Fire" das neue Album vor.
Man merkt der Band schon an, dass sie ihr Handwerk versteht und lange aktiv ist. Doch was fehlt sind die großen Nummern, Songs, die einmal gehört im Ohr hängen bleiben. Technisch ist das sicher großes Kino und auch die amtliche Produktion, die einerseits trocken und andererseits druckvoll genug ist, kann überzeugen. Doch vom Hocker will das nicht so richtig hauen. Es fehlen teilweise klare Strukturen, ein erkennbarer roter Faden, der sich durch das Album zieht. Da wird mächtig auf die Tube gedrückt, wird das Shredding fast schon groß geschrieben und dann ertönen auf einmal Keyboards, die sich einfach nicht wirklich ins Soundgefüge einfügen wollen. Schade, denn das große Potential der Finnen wird so auf den letzten Metern verschenkt. Und wenn dann auch noch ein Coversong das gesamte Material überstrahlt, stellt man sich zwangsläufig die Frage, ob man sich das Teil ins Regal stellen muss. Aber es wird auch sicher Fans geben, die mit den Sounds der Finnen etwas anzufangen wissen.
Fazit: Nichts für Puristen.
Pig Moon Rising (Intro)
Obey The System
In The Dead Of The Night
Kuolema
Bringer Of Pain
Knife Against My Throat
Drowning
Fallen Gardens
Original Sin
Ken Tästä Käy
Animal Is Out Of Control
Unholy Madness
Welcome To Tomorrow
Faces
The Worm Moon (Outro)
Blood And Iron (Overkill Cover)
Label: Iron Shield Records
VÖ: 18.05.2018
Laufzeit: 58:52 Min.
Herkunft: Finnland
Stil: Thrash Metal
Facebook: https://de-de.facebook.com/pg/nationalnapalmsyndicate/about/?ref=page_internal
Ähnliche Artikel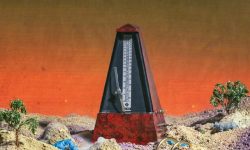 Innovativ sind Coogans Bluff allemal, umso schwerer ist es, sie wenigstens in eine erklärende Schublade packen zu können. Früher konnte
Weiterlesen