Snakes In Paradise (S) – Step Into The Light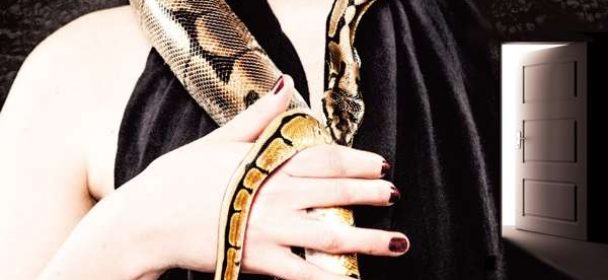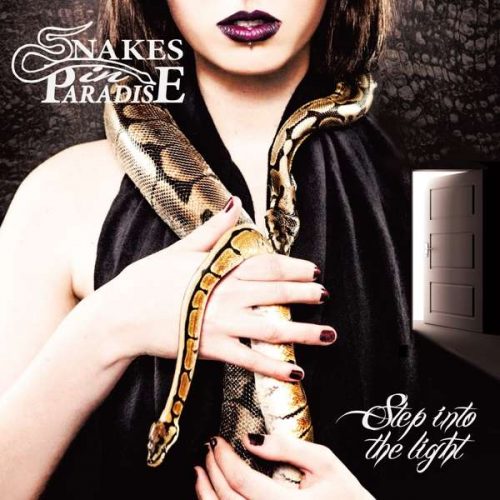 Als das Debüt-Album der Schweden im Jahr 1994 erschien, kam es in einer Zeit heraus, als kaum mehr jemand etwas von Musik dieser Art wissen wollte. Das Album ging fast komplett unter, entwickelte sich aber im Laufe der Jahre zu einem Klassiker des AOR und Melodic Rock. Ihr zweites Werk "Garden Of Eden" erschien dann erst vier Jahre später, dem dann erneut vier Jahre später mit "Dangerous Love" noch ein letztes Album folgte, bevor die Band sich auflöste. Doch anscheinend wollen die alten Recken es nun nochmal wissen und bringen in Originalbesetzung nach sechzehn abstinenten Jahren ein neues Werk heraus.
Wer die alten Alben noch im Ohr hat wird keine großartigen Neuerungen feststellen, schliesst "Step Into The Light" doch nahtlos an den Vorgänger an. Traditioneller schwedischer AOR mit dem Hang zum Hardrock, der aus dem Land der Elche schon immer auch einen leichten Pop-Appeal mit sich brachte. Die Songs an sich gehen ins Ohr, bleiben hängen und zeugen erneut von einem Songwriting, an dem sich andere Künstler eine Scheibe abschneiden können. Doch es fehlt auch ein wenig an den harten Tönen, denn die meisten Songs klingen arg glatt poliert, was allerdings auch bereits für die Vorgänger galt. Wenn die Band dann aber, wie im Kracher "Liza", mal aus sich herauskommt, zeigt sie, dass sie absolut das Zeug dazu hat und ordentlich rocken kann. Da wären ein paar mehr Songs dieser Art sicherlich mehr als gerne gehört gewesen. Aber den Gesamteindruck soll das natürlich nicht schmälern, setzt die Band doch auf Eingängigkeit und kompakte Songs. Das haben sie allemal erreicht. Wer die Vorgänger mochte, wird auch hier fündig werden.
Fazit: Toller AOR, der ein wenig mehr Zähne verdient hätte, aber trotzdem rockt.
Wings Of Steel
Silent Sky
Will You Remember Me
Angelin
Living Without Your Love
If I Ever See The Sun Again
After The Fire Is Gone
Love On The Other Side
Things
Liza
Life`s Been Good To You & Me
Step Into The Light
BAND MEMBERS:
Stefan Berggren – Lead vocals, acoustic guitar & keyboards
Thomas Jakobsson – Electric guitar & acoustic guitar
Stefan Zimman Jonsson – Lead guitar
Tomas Pomma Thorberg – Bass
Peter Petterson – Drums
Label: Frontiers Records
VÖ: 14.09.2018
Laufzeit: 49:16 Min.
Herkunft: Schweden
Stil: AOR/Melodic Rock
Webseite: https://de-de.facebook.com/SnakesInParadise/
Ähnliche Artikel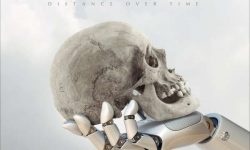 Mit ihrem letzten Album "The Astonishing", einem reinen Konzeptalbum, haben die New Yorker Prog-Götter erneut die Fangemeinde gespalten. Das sind
Weiterlesen