SCUMBAG MILLIONAIRE (SWE) – Speed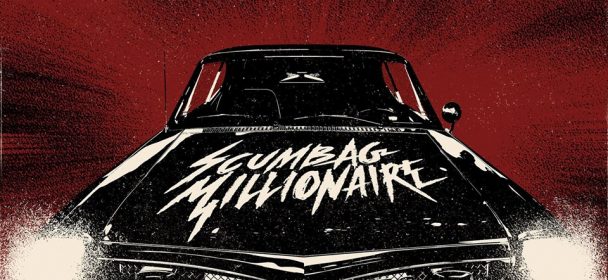 Futter für Freunde von Rock´n´Roll / Glam / Punk / Metal / Street / Garage / Rock: Scumbag Millionaire legen Ihr Debüt "Speed" auf den Tisch. Im Fahrwasser von Bands wie den Hellacopters, Turbonegro, Deadheads, Gluecifer, und wie sie alle heißen, haben die 3 Schweden, nach 3 Singles, endlich ein Album vorgelegt. Doch sollte man die Band nicht als Kopierer abhaken, denn durch das Räudigere im Bandsound, setzen sie genau die Akzente, die sie von den anderen Punkrock´n´Roller abhebt.
Fazit: Grundsätzlich ein sehr gutes Album, welches die komplette musikalische Breite der Schweden bereitwillig zeigt. Eingängige Rock´n´Roller bleiben ebenso hängen wie metallische Momente, wobei der Schwerpunkt schon auf dem leicht asi-mäßigen punkigen Glam Punk Rock liegt. Ein sehr gutes Debüt, auch vom Klang her, gut ins rechte Licht gesetzt. Doch der Vergleich mit den Werken der Genre-Kollegen muss sein, und an der Stelle wird es verdammt eng. Eingängiger waren deren Alben…ohne "Speed" damit jetzt hart abwerten zu wollen, denn ich empfehle es gern Genre-Freunden sowie denen, die es werden wollen. Live ist das garantiert eine verdammt schweißtreibende Gute-Laune-Angelegenheit!
Tracklist:
01 ASAP
02 Fast Action
03 Go! Go! Go!
04 Under The Spell
05 Killing Time
06 Burn Baby Burn
07 Rolling Heavy
08 Got No Brain
09 Give Me A Break
10 White Flash
11 Get In The Van
Line-Up:
Max A – Vocals & Guitar
Dennis – Bass
Adde – Drums
Max L – Guitar
VÖ: 12.10.2018
Label: Suburban Records
Spielzeit: 32:49 min.
Herkunft: Schweden
Genre: Rock, Hard Rock, Heavy Rock, Punk Rock, Garage Rock, Glam Rock, Rock´n´Roll
Internet:
FB – https://www.facebook.com/ScumbagMillionaire/
HP – https://scumbagmillionaire.bandcamp.com/
Youtube:
Ähnliche Artikel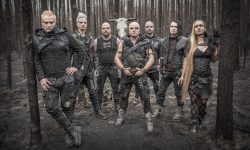 "Die Zeit ist nahe! Die Stunde der Offenbarung steht bevor! Vergesst die Theorien über Polsprung, Eiszeit und Asteroideneinschläge und macht
Weiterlesen