GAMA BOMB (IRL) – Speed Between The Lines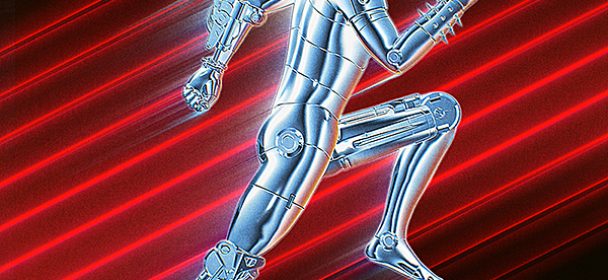 Yessss!!! Seit knapp 16 Jahren veröffentlichen die irischen Thrasher Gama Bomb Alben, die jedes Mal durch Qualität bestachen, die weit über dem Durchschnitt liegt und konnten sich mit jedem folgenden Album immer wieder toppen. Und nun, tada – erscheint nach gut 3 Jahren endlich wieder ein Lebenszeichen. Album Nummer 6, "Speed Between The Lines", wird ab dem 12. Oktober, Thrasher und Speed Metal Freaks in seinen Bann ziehen, und um es vorab gleich zu sagen: Sie haben sich wieder getoppt! Mein lieber Herr Gesangsverein, was für ein Brett. In etwas über einer halben Stunde, fliegen einem Songraketen um die Ohren, die den Thrash nicht neu erfinden, aber gekonnt auffrischen. Den Fuß pausenlos und unbeirrbar auf Gas gedrückt und schon…ist es vorbei und es muss unbedingt nochmal sein!
Fazit: SO muss Speed / Thrash Metal klingen. Um das exzellente Songwriting noch perfekt abzurunden, wurde dem Album eine ebenso saubere und klare, aber druckvolle Produktion verpasst, die sich nicht sehen, sondern gewaltig laut hören lassen kann! Alle Daumen hoch, alles richtig gemacht. Ein heißer Anwärter auf meine Jahrescharts…Kaufen! Und die Auswahl ist groß, die Palette reicht vom Download über CD bis zum Vinyl in 3 versch. limitierten Varianten, doch immer mit der selben Tracklist. Aber leider gibt es noch keine Tourdaten zu vermelden…wir bleiben am Ball!
Tracklist:
01. Give me leather
02. A hanging
03. 666teen
04. Bring out the monster
05. R.I.P. U.
06. Motorgeist
07. Alt-Reich
08. Stay rotten
09. We R going 2 eat U
10. Kurt Russel
11. World gone to hell
12. Faceblaster
Line-Up:
Philly Byrne – Vocals
Domo Dixon – Lead Guitar
John Roche – Lead Guitar
Joe McGuigan – Bass And Vocals
Paul Caffrey – Drums
VÖ: 12.10.2018
Label: AFM Records
Spielzeit: 35:03 Min.
Herkunft: Irland
Genre: Speed Metal, Thrash Metal, Metal
Internet:
FB – https://www.facebook.com/gamabomb/
Youtube:
Ähnliche Artikel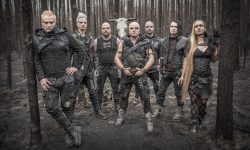 "Die Zeit ist nahe! Die Stunde der Offenbarung steht bevor! Vergesst die Theorien über Polsprung, Eiszeit und Asteroideneinschläge und macht
Weiterlesen