Riot Horse (DK/S) – Cold Hearted Woman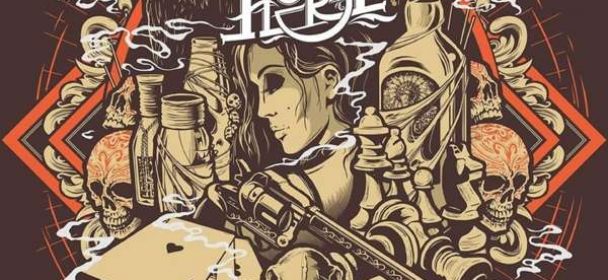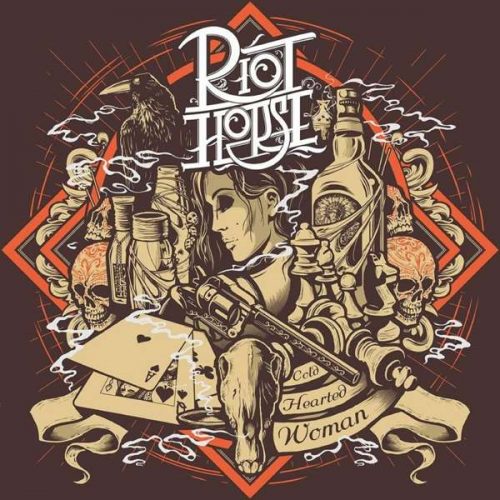 2006 beschloss die dänisch/schwedische Formation Sons Of Tomorrow eine längere Pause einzulegen. Zeit für Gitarrist Neil Schuttman eine seit vielen Jahren gehegte Vision endlich in die Tat umzusetzen. Eine neue Heavy Rock Band mit klassisch bluesig groovenden Heavy Riffs, inspiriert von Bands wie Led Zeppelin, Black Sabbath, The Black Crowes oder Mountain war das erklärte Ziel.
Soweit so gut. Das Resultat lag dann schliesslich in Form des Debüt-Albums "This Is Who We Are" im Jahr 2014 vor und konnte sowohl Kritiker als auch Fans überzeugen. Der Kessel Buntes aus Southern und Heavy Rock wird nun also im Nachfolger "Cold Hearted Woman" fortgesetzt.
Wieder einmal lassen die siebziger Jahre grüßen und wieder einmal bewegt sich eine Band damit in alten Boots, die eigentlich schon lange ausgelatscht sein müssten. Doch die Band macht ihre Sache gut, verbindet sie doch vor allem den Blues mehr als deutlich zum Heavy Rock und hat damit ordentliche Ecken und Kanten vorzuweisen. Das erinnert manchmal an Joe Bonamassa, dann wieder an Free oder auch die eingangs erwähnten Led Zep. Das ist nicht neu und vielleicht auch nicht wirklich sonderlich inspirierend. Aber das Teil hat Eier und kann in seiner Gänze überzeugen.
Fazit: Eine ziemlich geile Mischung aus Blues, Southern und Heavy Rock.
Cold Hearted Woman
Moving Out Of Town
My Only Woman
Glad You Came
Shadows Of The Moon
Damned Whisky
Your Love Is Gone
Down On Your Knees
Feel My Love
Label: Metalville
VÖ: 26.10.2018
Laufzeit: 41:49 Min.
Herkunft: Dänemark/Schweden
Stil: Hard Rock/Blues Rock
Webseite: www.riothorse.com/
Facebook: https://de-de.facebook.com/riothorseofficial/
Ähnliche Artikel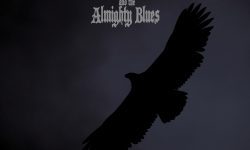 2015 erschien das sebstbetitelte Debüt der Norweger, 2017 legten sie mit "II" nach und nun wurden alle Trademarks der ersten
Weiterlesen