Leader Of Down (GB) – Cascade Into Chaos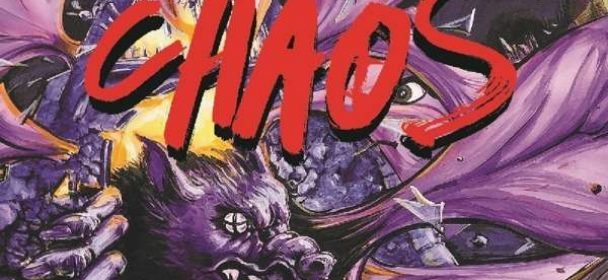 Würzel, seines Zeichens ehemaliger Gitarrist bei Motörhead und Bassist Tim Atkinson gründeten 2008 die Band Leader Of Down und begannen in einem Londoner Studio einige Songs zu schreiben, um ihr Debüt Album aufzunehmen. Als Drummer rekrutierten sie Steve Clarke (Ex -Fastway). Die Band nahm die ersten Songs auf, darunter auch eine überarbeitete Version des Solo Releases von Würzel "People Say I'm Crazy". Ein Track war Lemmy auf den Leib geschrieben, sagte Würzel, der passt zu Lemmy, er sollte ihn singen. Die Rede war von "Paradise Turned Into Dust". Lemmy hat diesen Song 2015 in den Paramount Studios in Los Angeles eingesungen, nicht allzu lange bevor er von uns ging, in einer sehr emotionalen Session mit Tim Atkinson und Steve Clarke. Lemmy ist mit seiner unverkennbaren Stimme ebenfalls auf" Laugh At The Devil" zu hören.
Nachdem Würzel 2011 viel zu früh verstarb, stellte die Band das Album fertig, um ihm ein letztes Denkmal zu setzen. Als Gäste konnte man auf Lemmy, Phil Campbell, Fast Eddie Clarke (der im Januar 2018 leider auch verstarb),  Whitfield Crane (Ugly Kid Joe), Lee Richards (ex –Godsmack), Bruce Foxton (The Jam) und Cliff Evans (Tank) zurückgreifen. Das Line Up wird bei Leader Of Down von Matt Baker (Vocals) und Gitarrist Alex Ward komplettiert.
Der Bandname ist lustiger Weise aus der Misinterpretation von Würzel entstanden, der den Status Quo Song  "Down , Down" 30 Jahre lang falsch mitgesungen hat und zwar "Down, Down, Leader of Down" (anstelle von Down, Down, Deeper and Down). "Cascade into Chaos" wurde nach einer Phrase benannt, die Würzel und Tim während des Songwriting Prozesses ständig präsent hatten. Das Album ist natürlich purer Rock 'N' Roll und beweist die Nähe zu Motörhead, was auch zwangsläufig auf der Hand liegt. Den Songs fehlt zwar ein wenig die nötige Eingängigkeit. Das aber wird durch die räudige Spielweise mehr als wett gemacht. Man sollte dem Album auch ruhig ein paar Durchläufe gönnen, denn die 35 Minuten gehen viel zu schnell vorbei. Mit der Zeit entwickeln sich die Songs und bleiben hängen, offenbaren die in ihnen steckende Energie. Man sollte dieses Album auch durchaus als Hommage an Würzel, Eddie und natürlich Lemmy verstehen, zeigt es sich doch dann in einem anderen Licht.
Fazit: Räudiger Rock 'N' Roll, wie ihn wohl nur diese Jungs jemals hinbekommen und dabei mehr als authentisch klingen.
Paradise Turned Into Dust (Feat. Lemmy)
Cascade Into Chaos
People Say I'm Crazy
Serial Killjoy (Feat. Bruce Foxton)
Children Of Disease (Feat. Whitfield Crane Gesang, Lee Richards backing vocals, Phil Campbell zweites Gitarren Solo)
Snakebite (Feat. Fast Eddie Clarke Vocals & Gitarre)
Punch & Geordie
Feel Good (Feat. Cliff Evans erstes Gitarren Solo)
The Killing Rain (der letzte Song, den Würzel jemals aufgenommen hat)
Laugh At The Devil (Feat. Lemmy und Fast Eddie Clarke)
Label: Deadline Music
VÖ: 02.11.2018
Laufzeit: 34:55 Min.
Herkunft: England
Stil: Rock & Roll
Webseite: http://www.leaderofdown.com/
Facebook: https://de-de.facebook.com/leaderofdownofficial/
Ähnliche Artikel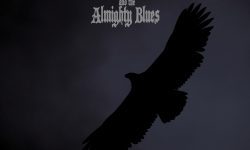 2015 erschien das sebstbetitelte Debüt der Norweger, 2017 legten sie mit "II" nach und nun wurden alle Trademarks der ersten
Weiterlesen