Deville (S) – Pigs With Gods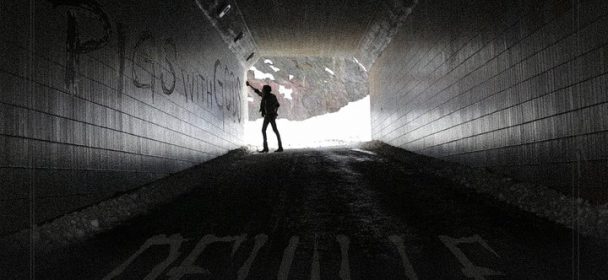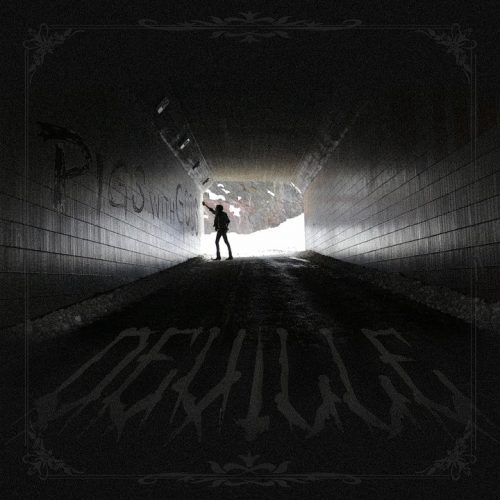 2003 in Malmö gegründet, bringt es die Band bis heute auf vier Alben und eine Split. Musikalisch klingen sie, wie sollte es bei dem Label anders sein, wie eine Mischung aus Kyuss, Black Sabbath und Spiritual Beggars. Ihr aktuelles Album "Pigs With Gods" macht da keine Ausnahme.
Ein klein wenig metallischer gehen die Schweden diesmal zu Werke, was den Songs aber gut zu Gesicht steht. Dabei lassen sie es sich auch nicht nehmen eine gewisse düstere Atmosphäre zu erzeugen und progressive Elemente zu verarbeiten. Alles das klingt nach einer ordentlichen rauschvollen Party in irgendeinem Hinterhof mit Räucherkerzen und ner Tüte. Das ist nicht neu, klingt teilweise auch ein wenig angestaubt, das aber soll es ja auch. Die Schweden agieren mit ordentlich Druck und drücken vor allem mit dem Bass ordentlich nach vorne. Für Genre-Fans ein gefundenes Fressen. Einzig die Frage, warum man dunkle Schrift auf dunklem Hintergrund abdruckt, stellt sich angesichts des Covers.
Fazit: Kracht und drückt.
Lost Grounds
Pigs With Gods
Gold Sealed Tomb
Cut It Loose
Lightbringer
Hell In The Water
Wrecked
Acid Meadows
Dead Goon
Came For Nothing
Medicated On A Concrete Road
In Reverse
Label: Fuzzorama Records
VÖ: 26.10.2018
Laufzeit: 51:12 Min.
Herkunft: Schweden
Stil: Stoner Rock
Webseite: http://deville.nu/
Facebook: https://www.facebook.com/devilleband/
Ähnliche Artikel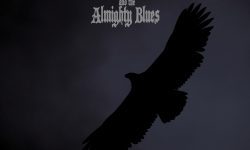 2015 erschien das sebstbetitelte Debüt der Norweger, 2017 legten sie mit "II" nach und nun wurden alle Trademarks der ersten
Weiterlesen