Luka Bloom (IRE) – Sometimes I Fly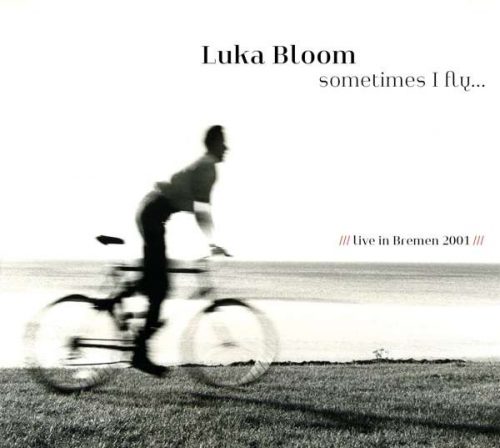 Mit Fug und Recht darf Luka Bloom zu den besten Songwritern aus Irland gezählt werden. Auch wenn ihm der ganz große Erfolg stets ein wenig verwehrt blieb, konnte er in seiner Karriere eine feste und treue Fangemeinde um sich scharen. Seine Alben zeichnen sich vor allem durch sein gefühlvolles Spiel und die kraftvolle und zugleich warme Stimme aus. Live ist der Mann immer wieder ein Erlebnis, das voller Intensität seine Zuschauer in den Bann zieht. Im Dezember 2001 fand dieses denkwürdige Konzert in Bremen statt und wurde durch Zufall entdeckt. Der Meister himself war derart begeistert von der Klangqualität, dass er gar nicht anders konnte, als einer Veröffentlichung zuzustimmen und beim mixen und mastern selbst Hand anzulegen.
Das Ergebnis liegt nun vor und sollte jeden Fan (und solche, die es werden wollen) begeistern. Speziell diese intime Atmosphäre des Mitschnitts, der klingt, als wäre man mittendrin und würde nicht nur einer CD lauschen, mit seiner ganzen Intensität, der Strahlkraft dieser unverwechselbaren Stimme und dem zurückhaltenden Spiel lassen das Album zu einem Kleinod wachsen. Wer nun meint, dass ein Mann und seine Gitarre zu sparsam seien und man ja spätestens nach dem dritten Song zu gepflegter Augengymnastik neigt, sieht sich hier eines Besseren belehrt. Der Spannungsbogen ist gerade wegen dieser Intimität und seiner fesselnden Performance dermaßen sympathisch, dass man gar nicht auf die Idee kommt die Stopp-Taste zu bedienen und sich nach einer knappen Stunde lediglich wundert, warum das Album bereits vorbei ist. Es ist wie mit einem guten, alten Freund, den man lange nicht gesehen hat. Fans werden diesen Mitschnitt lieben.
Fazit: Beeindruckend, berührend, intensiv und emotional.
Diamond Mountain
Don't Be So Hard On Yourself
Ciara
Holy Ground
Gone To Pablo
Rainbow Day
Perfect Groove
Rescue Mission
You Couldn't Have Come A t A Better Time
As I Waved Goodbye
Love Is A Place I Dream Of
Gabriel
Please Don't Tell Me How This Story Ends
Delirious
Label: M.I.G.Music
VÖ: 26.10.2018
Laufzeit: 53:50 Min.
Herkunft: Irland
Stil: Singer/Songwriter
Webseite: https://www.lukabloom.com/
Facebook: https://www.facebook.com/lukabloom/
Ähnliche Artikel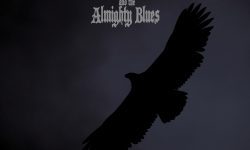 2015 erschien das sebstbetitelte Debüt der Norweger, 2017 legten sie mit "II" nach und nun wurden alle Trademarks der ersten
Weiterlesen