PERFECT BEINGS (USA) -Vier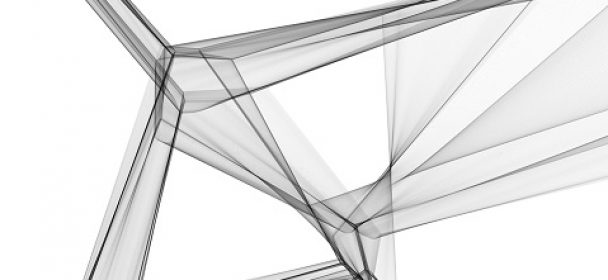 Stilreichtum ist nicht der Grund des Titel "Vier", vielmehr geht es in dem Titel um 4 Zyklen, in die das Album von den Amerikanern aufgeteilt wurde. Und in den Zyklen tobt der Stilkrieg… Bis auf Metal, spielen sich Perfect Beings durch haufenweise Genre, ohne dabei penetrant durch harte Switchereien und Breaks zu nerven, um es mal auf den Punkt zu bringen. Man könnte sagen, es wäre eigentlich für jeden etwas dabei, was bei jazzigen Momenten beginnt und bis zu Lounge Melodien reicht, dabei auch gut durch sinfonische, elektronische, AOR-melodische und klassische Momente durchwildert, um das doch gediegen und wohl portioniert / sortiert in 18 Songs zu präsentieren, die von der Härte nicht weiter als alternative Rock zu beschreiben sind.
Fazit: Nein, zum Nebenbeihören ist das absolut nix. Perfect Beings wollen genossen werden, um den musikalischen Reigen verstehen und genießen zu können. Mal´schnell ´ne Seite (einen Zyklus) hören, hat in den letzten Wochen nicht funktioniert und das soll es ja auch letztendlich nicht. Genießt das Programm…solange Ihr echt ein Faible für Musik habt, dessen Genre-Titulierung wirklich Sinn macht! Langweilig oder langatmig ist hier gar nix und lässt gut produziert genug Anker im Gehörgang liegen und immer wieder neues entdecken.
Tracklist:
01. Guedra – A New Pyramid
02. Guedra – The Blue Lake of Understanding
03. Guedra – Patience
04. Guedra – Enter the Center
05. The Golden Arc – The Persimmon Tree
06. The Golden Arc – Turn the World Off
07. The Golden Arc – America
08. The Golden Arc – For a Pound of Flesh
09. Vibrational – The System and Beyond
10. Vibrational – Mysteries, Not Answers
11. Vibrational – Altars of the Gods
12. Vibrational – Everywhere At Once
13. Vibrational – Insomnia
14. Anunnaki – Lord Wind
15. Anunnaki – Patterns of Light
16. Anunnaki – A Compromise
17. Anunnaki – Hissing the Wave of the Dragon
18. Anunnaki – Everything's Falling Apart
Line-Up:
Ryan Hurtgen – Gesang, Klavier
Johannes Luley – Gitarre, Bass
Jesse Nason – Keyboard
Ben Levin – Schlagzeug
VÖ: 19-01-2018
Label: Inside Out Music
Spielzeit: 72:19 Min.
Herkunft: USA
Genre: Progressive Music (Fusion Jazz, Rock, Pop, Symphonic, Classic, Ambient,…)
Internet:
FB – https://www.facebook.com/perfectbeingsband/
HP – http://perfectbeingsband.com/
Youtube:
Ähnliche Artikel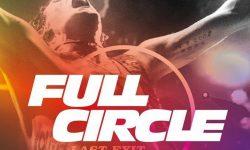 Nach der geglückten Premiere am 12. September 2018, in der Lichtburg / Essen, hieß es am folgenden 20. September, ALLE
Weiterlesen