KINO (UK) – Radio Voltaire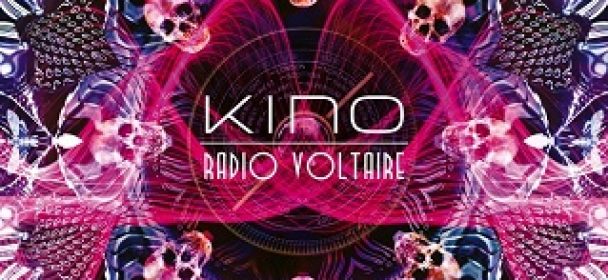 Hmmm…wie fange ich an? Nach 13 Jahren endlich das Zweitwerk? Namedropping? Aus welchem Grund die Musiker letztendlich 13 Jahre gebraucht haben, um eine Reformierung auf die Beine zu stellen, wissen nur die Herren allein und interessiert mich auch nicht, wichtiger ist doch: wie klingt "Radio Voltaire"? Konnte die Band trotz der Musikerwechsel den Bandsound beibehalten, den man von dem Debüt "Picture" kennt? Melodischer Rock vom Prog geküsst? Ohja… Das Album glänzt mit melodisch-(modern)-rockenden, aber auch mit packenden, fast epischen Momenten in Songs, die trotz der progressiven Elemente immer noch verdammt eingängig den Rock transportieren, der mit etwas mehr Schmackes aus den Boxen drückt, als es noch auf "Picture" der Fall war. Inklusive Herzschmerzballade und einer Gitarre, die regelrecht Geschichten erzählt. Aber ist das nun ein Kino Album oder eigentlich das geplante Lonely Robot Album?
Fazit: Rock- und Progfans sollten sich mit dieser Art Supergroup auseinandersetzen, sie werden es nicht bereuen. Wohin die musikalische Reise konzeptlos geht, verrät ein wenig das Line-Up, doch es ist nicht Marillion oder Fish oder…es ist immer noch Kino, anspruchsvolle Musik für ebenso anspruchsvolle Ohren, die Soundkostüme von Saga, Yes und wie sie alle heißen, bevorzugen.
Tracklist:
01. Radio Voltaire
02. The Dead Club
03. Idlewild
04. I Don't Know Why
05. I Won't Break So Easily Any More
06. Temple Tudor
07. Out Of Time
08. Warmth Of The Sun
09. Grey Shapes On Concrete Fields
10. Keep The Faith
11. The Silent Fighter Pilot
Line-Up:
John Mitchell – Gesang, Gitarre (Lonely Robot, Arena, It Bites)
Pete Trewavas – Bass, Keyboards (Marillion, Transatlantic)
Craig Blundell – Schlagzeug (Steven Wilson, Frost)
Gastmusiker: John Beck – Keyboards (It Bites)
VÖ: 23-03-2018
Label: InsideOut Music
Herkunft: UK
Spielzeit: 55:51 Min.
Genre: Pop, Rock, Melodic Rock, Progressive
Internet:
FB – https://www.facebook.com/KINObandofficial/
Youtube:
Ähnliche Artikel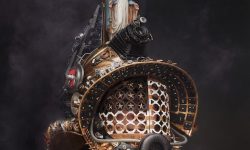 Saltatio Mortis (wer es immer noch nicht weiss: steht für "Totentanz") starteten 2000 als reine Straßenmusiker und tingelten über die
Weiterlesen