The O'Reillys And The Paddyhats (D) – Green Blood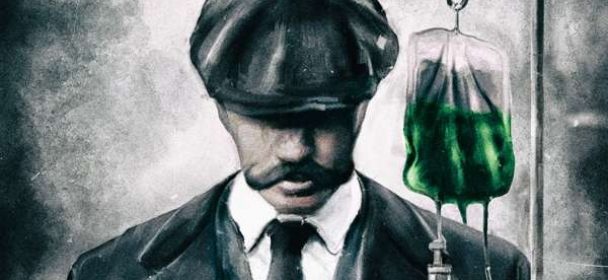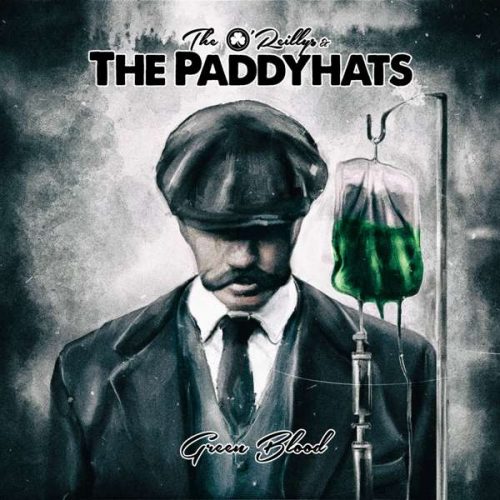 Noch relativ jung, gegründet 2012 und hervorgegangen aus dem Duo The O'Rellys, haben die aus Gevelsberg stammenden Irish Folk Rocker ihr drittes Album am Start. Ihr Song "Barrels Of Whiskey", erschienen 2016, hat es mittlerweise auf satte 8 Millionen Klicks auf YouTube gebracht.
So liegt die Meßlatte für ein neues Album natürlich hoch. Doch keine Angst… hier wird kein Fan enttäuscht. Was sich auf dem Vorgänger bereits finden ließ, bekommt nun eine wohlverdiente Fortsetzung. Irish Folk mit einer leichten Punk-Attitüde und mächtig viel Spaß inne Backen. Dass dabei der Anspruch nicht zu kurz kommt, liegt auf der Hand, denn die Band ist dermaßen nah an den Originalen, dass man, hört man nicht genau hin, meinen könnte, die Band stammt aus dem irischen Hochland. Wer hier seine Füße still halten kann, ist aus Stein. Authentisch, ehrlich und dabei mit Freude bei der Arbeit. Das muss man erstmal schaffen, wird hier aber anscheinend zur Selbstverständlichkeit. Grüner kann das Blut kaum mehr sein.
Fazit: Ehrlich und authentisch zieht der dritte Streich ins Ohr.
Green Blood
Another Town Another Girl
Circus Of Fools
Gamble With The Devil
Swing Your Hammer
Promise
Boys On The Green
Greg O'Donovan
Roasie Lou
This Is Our Time
Rockstar
Where Your Heart Is
Yesterday's Rebel
Label: Metalville Records
VÖ: 28.09.2018
Laufzeit: 43:11 Min.
Herkunft: Deutschland
Stil: Irish Folk Punk
Webseite: https://www.paddyhats.com/
Facebook: https://de-de.facebook.com/paddyhats/
Ähnliche Artikel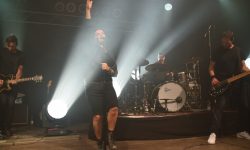 Gefühlt sind Die Happy jedes Jahr um diese Zeit auf Tour und somit auch im Musikzentrum zu Hannover. Letztes Jahr
Weiterlesen