MAJORVOICE (DE) – This Lonely Ark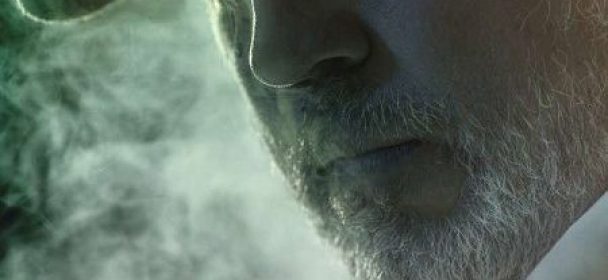 Ich gebe es zu: bis vor kurzem hatte ich nicht den blassesten Schimmer, wer oder was MAJORVOICE sind, woher es kommt, usw. Aber durch die Begeisterung wächst bei mir auch die Neugier und so legte ich den Dreher ein und ließ mich tagelang durch fette Soundwände zwischen MonoInc., HIM, Joachim Witt, Unheilig, Pomp, Dark, Ballade, Pop, Rock und Symphonic tragen, unterstrichen durch die markante, warme Gesangsstimme von Ronald Zeidler (gelernter Operntieftonsänger) alias MAJORVOICE. Ich las, dass das Vorgängeralbum wohl ein reines Coveralbum war und bin eigentlich sehr froh, dass ich aktuell 12 Eigenkompositionen hier am rotieren habe. 12 Eigenkompositionen, die abwechslungsreicher nicht sein können, um das Spektrum des Musikers abzudecken, wobei sich einige Nummern sehr wohl deutlich vom Rest abheben und eigentlich eher in Chartgefilden zu erwarten wären. Das Balladenduett "Bleed" mit Celine Hakelberg das Highlight zu nennen, würde die Klasse der anderen Highlights und Gehörschmeichler schmälern…
Fazit: "This Lonely Ark" ist etwas ganz besonderes – etwas ganz anderes als ich erwartet habe, denn ich kannte Majorvoice davor auch nicht und wusste es nicht besser. Aber ich habe meinen Teil gelernt und empfehle MAJORVOICE guten Gewissens allen Freunden getragener, aber doch sehr eingängigen Musik, die mit Opern-, Rock-, Pop-, Pompelementen versetzt, etwas Großes ergeben und erfreuliches Staunen beim Hören erzeugt.
Tracklist:
01 We Were Fire
02 One Wish
03 Slowly Fade Away
04 After The Rain
05 Bleed
06 Out Of Time
07 Butterflies In Dawn
08 Rise Up
09 I'll Never Let You Go
10 On The Run
11 Why Don't You Know
12 This Lonely Ark
Line-Up:
Vocals – MAJORVOICE
All Instruments & Programmings By Chris Harms & Corvin Bahn
Additional Female Vocals – Celine Hakelberg
Additional Guitars – RubenRoeh & MAJORVOICE
VÖ: 20-09-2019
Label: NoCut / SPV
Herkunft: Deutschland
Spielzeit: 46:22 Min.
Genre: Pop, Rock, Oper, Dark Rock Elements, Ballad, Symphonic, Pomp
Internet:
FB – https://www.facebook.com/MajorVoiceOfficial
Youtube:
"Bleed" feat. Celine Hakelberg
https://www.youtube.com/watch?v=SnqqGfguPoA
Ähnliche Artikel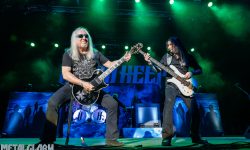 "Welche Songs spielt man im Knast? 'Stealin' natürlich und 'Too Scared To Run'. Bei 'Free Me' hatte ich Bernie angewiesen
Weiterlesen