Lords Of Black (ES) – Icons Of The New Days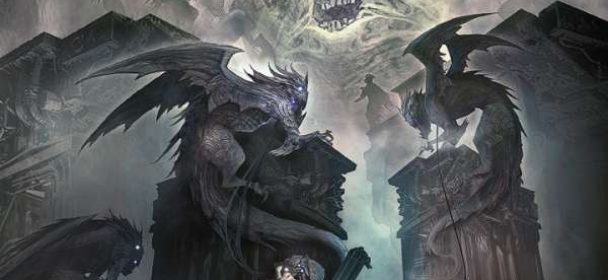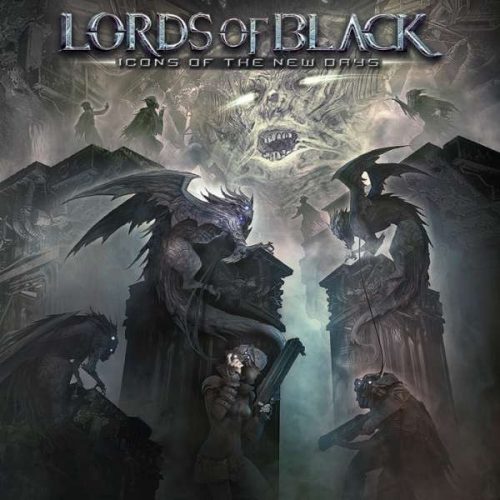 Wohl kaum ein anderer Sänger hat in den letzten zwei Jahren einen derartigen Shooting-Start hingelegt. Vom völlig unbekannten Sänger einer spanischen Metalband bis zu Ritchie Blackmore's Rainbow hat er eine Aufmerksamkeit erfahren, die ungewöhnlich ist. Ronnie Romero und seine Mannen erreichten dadurch Fans und Kritkiker gleichermaßen und gelten nach wie vor als Spaniens Metalhoffnung.
Album Nummer drei setzt den eingeschlagen Weg fort, bietet erneut Melodic Metal der feinsten Art, der sich irgendwo zwischen Jorn und alten Stratovarius einordnen lässt. Das Album überzeugt zum einen durch eine angenehm druckvolle und angepasste Produktion und bietet andererseits ein tolles Songwriting, das den Fan das Album immer wieder neu entdecken lässt. Über die spielerischen Fähigkeiten der Band muss man sich hier wohl nicht mehr auslassen, haben sie ihr Talent doch auf der letzten Tour mit Axel Rudi Pell eindrucksvoll unter Beweis gestellt. Die Songs gehen nicht sofort ins Ohr, haben nicht diese Kindermelodien, die sich in den Gehörgängen festsetzen, sondern verlangen vom Hörer schon, dass er sich mit den Songs beschäftigt und mit ihnen auseinandersetzt. Musikalisches Fastfood bieten die Spanier ihren Fans keineswegs und machen damit alles richtig. Selbst nach dem vierten Hördurchgang entdeckt man Parts, die man vorher nicht wahrgenommen hat, die aber den Songs eine weitere intensive Komponente hinzufügen. Die beste Beschreibung für das Album wäre wohl "spannend", was den Songs aber auch nur im Ansatz gerecht wird.
Fazit: Ein tolles Album, das sich langsam aber sicher in das Herz eines Melodic Metal Fans schleicht.
World Gone Mad
Icons Of The New Days
Not In A Place Like This
When A Hero Takes A Fall
Forevermore
The Way I'll Remember
Fallin'
King's Reborn
Long Way To Go
The Edge Of Darkness
Wait No Prayers For The Dying
All I Have Left
Innuendo (Bonus Track, Limited Edition)
Only (Bonus Track, Limited Edition)
Tears Of A Dragon (Bonus Track, Limited Edition)
Edge Of The Blade (Bonus Track, Limited Edition)
The Maker And The Storm (Bonus Track, Limited Edition)
When Nothing Was Wrong (Bonus Track, Limited Edition)
Label: Frontiers Records
VÖ: 11.05.2018
Laufzeit: 103:41 Min. (Limited Edition)
Herkunft: Spanien
Stil: Melodic Metal
Webseite: http://www.lordsofblack.com/
Ähnliche Artikel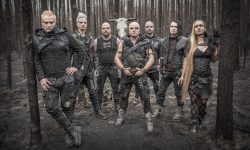 "Die Zeit ist nahe! Die Stunde der Offenbarung steht bevor! Vergesst die Theorien über Polsprung, Eiszeit und Asteroideneinschläge und macht
Weiterlesen