King Kobra (USA) – II (Reissue)
Knapp zwei Jahre nach dem Reunionalbum erschien das schlicht "II" betitelte sechste Album und setzte den auf dem Reunionalbum eingeschlagenen Weg konsequent fort. In gleicher Besetzung wurde der Härtegrad ein klein wenig angezogen und konnte sich damit auf dem damaligen Markt behaupten.
Nun liegt auch dieses Kleinod als Neuauflage vor und hat wie sein Vorgänger auch keinerlei Bonusmaterial zu bieten, was eine Neuanschaffung für Besitzer des Originals sinnlos macht. An der Qualität der Songs freilich hat sich natürlich nichts verändert und können auch sechs Jahre später noch immer überzeugen. Geboten wurde wieder bluesbasierter Hardrock in der Schnittmenge von AOR und Melodic Rock, der auf dem Reunionalbum schon zünden konnte. Die Zeichen für neue Erfolge standen gut, doch die Umstände, dass alle Mitglieder der Band noch anderweitige Verpflichtungen hatten, führten dazu, dass beiden Alben keine Live-Gigs folgen konnten. Lediglich ein paar Auftritte im Jahr 2016 liessen erkennen, dass die Band noch nicht zu Grabe getragen war. Festgehalten auf dem vor einigen Monaten erschienenen Mitschnitt vom 2016er Sweden Rock Festival, wäre es eigentlich endlich mal an der Zeit, dass sich die Band auch hierzulande einmal zeigt. Bis dahin können sich alle, denen die Erstauflage durchgerutscht ist, an dem Reissue erfreuen.
Fazit: Kein Bonusmaterial, was aber an der Qualität nichts ändert und die ist immer noch groß.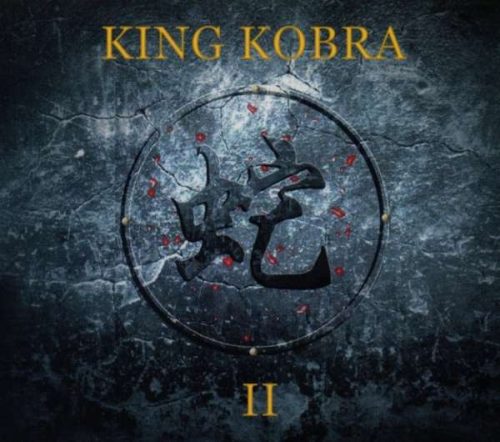 Hell On Wheels
Knock 'Em Dead
Have A Good Time
The Ballad Of Johnny Rod
Take Me Back
When The Hammer Comes Down
Running Wild
Got It Comin'
The Crunch
Deep River
Don't Keep Me Waiting
We Go Round
Label: Metalville
VÖ: 05.04.2019
Laufzeit: 61:39 Min.
Herkunft: USA
Stil: Hardrock/Melodic Rock
Webseite: http://www.kingkobraofficial.com/
Ähnliche Artikel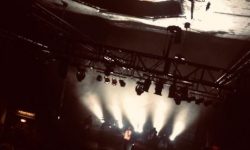 Nachdem die Norweger bereits im Februar zum 20-jährigen Jubiläum ihres 1999 erschienen Debütalbums "Industrial Silence" eine komplett ausverkaufte Reunion-Tour spielten
Weiterlesen