Gov't Mule (USA) – Bring On The Music: Live At The Capitol Theatre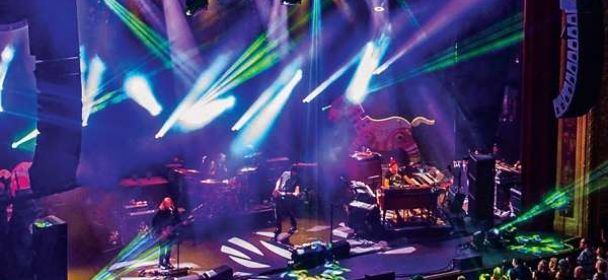 Nach einem kurzen Ausflug sind die Southern Jam Rocker um Warren Haynes wieder zurück im Schoß der Familie bei Mascot Records gelandet. Zum Einstieg gibt es dann (mal wieder) einen Livemitschnitt, der es allerdings diesmal in sich hat. Lange ausgedehnte Shows ist man ja von der Band gewohnt, doch diesmal tauchen Songs in der Setlist auf, die man lange oder sogar noch nie von der Band live hören durfte.
Am 27. und 28. April des letzten Jahres spielte Gov't Mule an zwei aufeinander folgenden Tagen im Capitol Theater in Port Cester. Lobenswert ist, dass sich die Trackliste der CDs und LPs von denen der DVD bzw. Blu-ray unterscheiden und man nicht einfach nur die Songs eins zu eins auf den Medien verteilt hat. Dadurch muss man als Fan zwar zur Variante mit DVD oder Blu-ray greifen, will man die Shows nahezu komplett haben, doch der echte Fan greift ohnehin zu einem dieser Formate. So kommt man hier auf kanppe fünf Stunden Spielzeit. Gov't Mule sind ja ohnehin dafür bekannt niemals das gleiche Set zu spielen, sondern ihren Fans immer ein neues Konzert zu bieten. Das macht den Reichtum dieser Band aus und hebt sie von allen anderen Bands im Musikbusiness deutlich ab.
Warren Haynes, Matt Abts, Danny Carlsson und Jorgen Carlsson spielen sich dabei jeden Abend in einen regelrechten Rausch, liefern ehrlichen, authentischen und handgemachten Southern Jam Rock der Extraklasse ab. Hier auf die einzelnen Songs einzugehen, würde keinen Sinn machen, muss man sich doch ohnehin eines der Formate ins Haus holen.
Fazit: Für welche Variante man sich auch immer entscheiden mag… jede lohnt sich.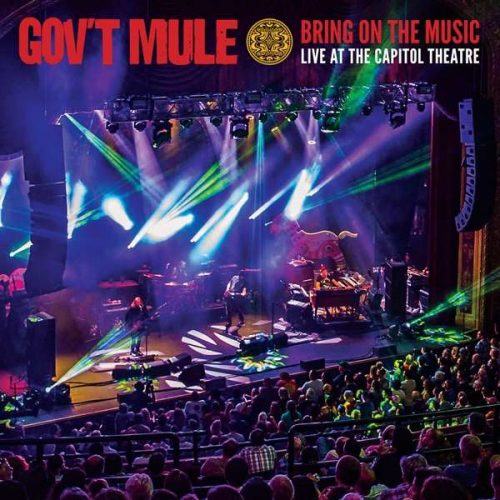 CD 1
Hammer & Nails
Thorazine Shuffle
Larger Than Life
Forsaken Savior
Broke Down On The Brazos
Endless Parade
Lola Leave Your Light On
Blind Man In The Dark
Raven Black Night
CD 2
Traveling Tune (alternate version)
Stone Cold Rage
Whisper In Your Soul
Little Toy Brain
Trane > Eternity's Breath > St. Stephen (jam)
Pressure Under Fire
Fool's Moon
Revolution Come, Revolution Go (alternate version)
Bring On The Music
DVD1
Intro
2. Traveling Tune (Part 1)
3. Railroad Boy
4. Mule
5. Beautifully Broken
6. Drawn That Way
7. The Man I Want To Be
8. Funny Little Tragedy > Message In A Bottle > Funny Little Tragedy
9. Far Away
10. Sin's A Good Man's Brother
11. Mr. Man
DVD2
1. Life Before Insanity
2. Thorns Of Life
3. Trane
4. Revolution Come, Revolution Go
5. No Need To Suffer
6. Dreams & Songs
7. Time To Confess
8. Comeback
9. World Boss
10. Bring On The Music
11. Traveling Tune (Part 2)
12. Dark Was The Night, Cold Was The Ground
Label: Mascot Records
VÖ: 28.06.2019
Laufzeit: 120+ Min.
Herkunft: USA
Stil: Southern Jam Rock
Webseite: http://mule.net/
Facebook: https://de-de.facebook.com/govtmule/
Ähnliche Artikel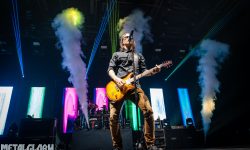 3.500 Zuschauer fanden sich bei kühlem Herbstwetter in der Alsterdorfer Sporthalle zu Hamburg ein um drei Mal gepflegten Nu-Rock/-Metal zu
Weiterlesen