Glass Hammer (USA) – Mostly Live In Italy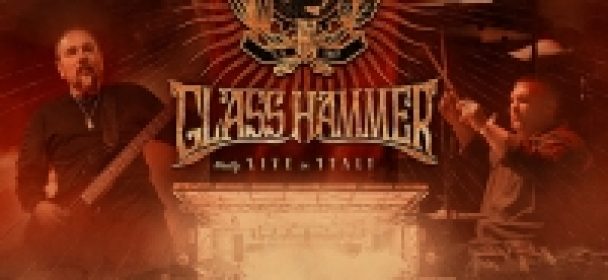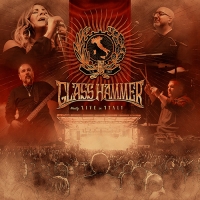 Seit mehr als 25 Jahren zählen die Amerikaner zu den besten Prog-Bands des Planeten. Im Laufe der Jahre hat die Band dabei so manche Inkarnation erfahren und sich vor allem live eine stetig wachsende Fanschar erspielt. Das letzte Studioalbum "Valkyrie" stand diesmal im Mittelpunkt eines Live-Albums, das genau genommen keines ist.
Alles klar? Die Verwirrung ist groß? Lüften wir das Geheimnis doch mal. "Mostly Live In Italy" ist einerseits live aufgenommen und wurde andererseits mit einigen Overdubs versehen. Das an sich ist ja nichts ungewöhnliches, macht das doch so ziemlich jeder Künstler, der mit seiner Performance irgendwo nicht zufrieden ist. Doch bei Glass Hammer wurden ganze Passagen, vornehmlich die Gitarrenspuren, komplett neu eingespielt, wodurch dem Album die Live-Atmosphäre, die man ja irgendwie bei einem Live-Album erwartet, vollständig fehlt. Publikum? Ja… da… ganz hinten… da ist was.
Es stellt sich die Frage, ob man das gut heißen soll oder nicht, denn bis auf das Titelstück wurde beim "2 Days + 1 Prog Festival" in Veruno das komplette Album "Valkyrie" gespielt. Andererseits geht die Band ehrlich mit der Tatsache um, die ohenhin jeder Fan weiß. Doch, ob man dann komplette neue Ideen miteinfließen lassen muss, wie hier geschehen, sei dahin gestellt.
Fazit: Zwiespältige Angelegenheit.
The Fields We Know
Golden Days
No Man's Land
Nexus Girl
Fog Of War
Dead And Gone
Eucatastrophe
Rapturo
Glass Hammer Medley (Chronos Deliverer/If The Sun)
Hyperbole
Label: Sound Resources/Arion Records/Just For Kicks Music
VÖ: 18.05.2018
Laufzeit: 73:54 Min.
Herkunft: USA
Stil: Symphonic Progressive Rock
Webseite: http://glasshammer.com/
Ähnliche Artikel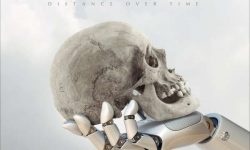 Mit ihrem letzten Album "The Astonishing", einem reinen Konzeptalbum, haben die New Yorker Prog-Götter erneut die Fangemeinde gespalten. Das sind
Weiterlesen