Dare (GB) – Out Of The Silence (Re-recorded)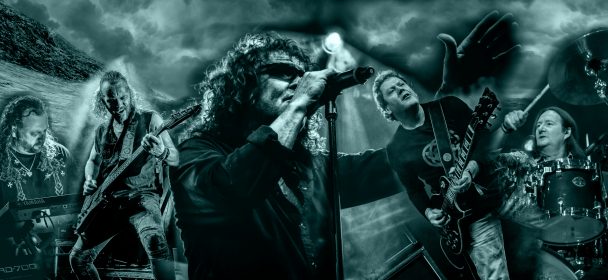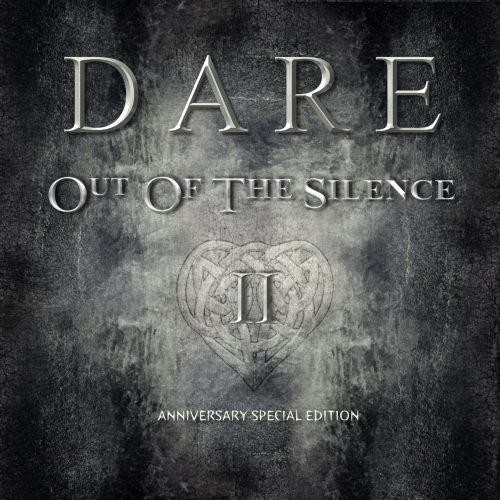 Mit "Out Of The Silence" erschien vor genau dreissig Jahren eines der besten AOR/Melodic Rock Alben aller Zeiten. In der Blütezeit dieser Musik stach es durch einzigartiges Songwriting hervor und fesselte vor allem durch seine unglaubliche Atmosphäre. Hinzu kam, dass mit Darren Wharton ein ehemaliges Mitglied von Thin Lizzy nach Jahren der Abstinenz frisch auf den Plan trat und vor allem keltische Elemente in seinen Songs einem neuen Publikum näher brachte. Über Jahre hinweg war das Album nur schwer zu bekommen, wurde teilweise zu Höchstpreisen im Internet gehandelt und wurde schließlich 2009 erneut aufgelegt. Nun folgt also mit dem schlichten Zusatz "II" eine neue Auflage des Meisterwerks.
Die Frage, die sich vorab stellt, ist natürlich die nach dem "Warum?". Ein neues Publikum wird sich dieses Album kaum mehr erarbeiten können, dafür sind Klänge dieser Art in der heutigen Zeit leider nicht mehr angesagt genug. Dennoch macht die Veröffentlichung Sinn, denn das Album wurde angeblich neu eingespielt und klingt damit einen kleinen Hauch härter, als das Original. Doch meiner Ansicht nach wurde das Potential, das in solch einem Release steckt, schlicht und einfach vergeudet. Es gibt dermaßen viele unveröffentlichte Songs, extended Versions oder zusätzliches Bonusmaterial, das dem Album einen deutlichen Mehrwert beschert hätte. So bleibt zwar die Klasse der Songs unberührt, doch die Möglichkeit auch alte Fans dazu zu bewegen sich das Album erneut (mit den marginalen Unterschieden eben) in die Sammlung einzuverleiben, wurde nicht ausgeschöpft. Dafür sind die Unterschiede einfach zu gering und bleiben wohl nur Kennern vorbehalten.
Fazit: Für Fans des Albums sicherlich einen Kauf wert.
Abandon
Into The Fire
Nothing Is Stronger Than Love
Runaway
Under The Sun
Raindance
King Of Spades
Heartbreaker
Return The Heart
Don't Let Go
Label: Legend Records
VÖ: 29.06.2018
Laufzeit: 53:56 Min.
Herkunft: England
Stil: AOR/Melodic Rock
Webseite: https://www.darebandofficial.com/
Ähnliche Artikel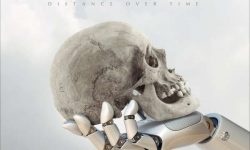 Mit ihrem letzten Album "The Astonishing", einem reinen Konzeptalbum, haben die New Yorker Prog-Götter erneut die Fangemeinde gespalten. Das sind
Weiterlesen