FATES WARNING (USA) – Live Over Europe
Fates Warning sind das Nonplusultra, was Progressive Rock & Metal betrifft. 2016 konnte die Gefolgschaft das jubilierende Album "Awaken The Guardian" live abfeiern, was glücklicherweise 2017 als Live-Album veröffentlicht wurde. Nun legen die Amis mit "Live Over Europe" den nächsten Live-2CD-Langdreher nach und wenn man einen Blick auf die Setlists wirft, wird einem auch schnell klar, warum das Album jetzt erscheinen musste. Hier gibt es eine beinahe perfekte Reise durch die Veröffentlichungen der letzten Jahre, vom 1. Album mit Ray Alder am Mikro bis heute. Somit wird auch schnell klar, warum dabei nur eine 2-CD Sinn macht, denn 9 Alben wollen erstmal live auf der Setlist untergebracht werden… Das Album wurde in verschiedenen Städten Europas aufgenommen und so können sich die Ungarn, Griechen, Italiener, Slowenen, aber auch die Serben und die Deutschen für die großartige Stimmung während der Gigs, auf die Schulter klopfen.
Fazit: Ich bin bei Live-Alben immer etwas zwigespalten. Zum einen sind die Dinger immer eine schöne Erinnerung für diejenigen, die dort waren und für diejenigen, die nicht dabei waren, eine tolle Übersicht auf das Programm, was die betreffende Band auf den Bühnen zelebriert. Auf der anderen Seite: funktioniert das heutzutage, in Youtube & Co-Zeiten immer noch verkaufstechnisch oder sind Live-Alben nur noch Vertragsgeschichten? Fakt ist, dass sich "Live Over Europe" unbedingt bezahlt macht, denn ich hatte die eine und andere Gänsepelle, als Songs aus dem Aschaffenburger Colos-Saal wabernd und breakend aus meinen Boxen, im besten Live-Sound ertönen. Für Fans ein Fest – für Neu-Einsteiger eine superbe Übersicht über das Schaffen der Band, seit Ray Alder. Natürlich gibt es keinen einzigen Song der ersten 3 Alben und sinnbringend wurden Songs von "Awaken The Guardian" auch ausgespart, erschienen sie doch erst im letzten Jahr komplett live.
Persönlich wäre mir aber eine audio-visuelle Veröffentlichung lieber gewesen, mit den CDs als Bonus, etc. Trotzdem ein MUSS für Fans und Progger! Bestens aufgelegte Musiker und mitgehende Fans zu gutem Sound: SO muss das!!! Erhältlich ist das gute Stück in sämtlichen Normal- und Sammelvarianten!
Tracklist:
CD 1:
01. From the Rooftops
02. Life in Still Water
03. One
04. Pale Fire
05. Seven Stars
06. SOS
07. Pieces of Me
08. Firefly
09. The Light and Shade of Things
10. Wish
11. Another Perfect Day
12. Silent Cries
13. And Yet it Moves
CD 2:
01. Still Remains
02. Nothing Left to Say
03. Acquiescence
04. The Eleventh Hour
05. Point of View
06. Falling
07. A Pleasant Shade of Gray, Pt. IX
08. Through Different Eyes
09. Monument
10. Eye to Eye
Line-Up:
Ray Alder – vocals
Jim Matheos – guitars
Mike Abdow – guitars, vocals
Joey Vera – bass, vocals
Bobby Jarzombek – drums
VÖ: 29-06-2018
Label: InsideOut Music
Spielzeit: CD 1: 76:39 Min. / CD 2: 61:17 Min.
Herkunft: USA
Genre: Progressive Rock, Progressive Metal
Internet:
FB – https://www.facebook.com/FatesWarning/
Youtube:
Ähnliche Artikel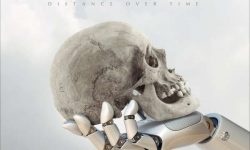 Mit ihrem letzten Album "The Astonishing", einem reinen Konzeptalbum, haben die New Yorker Prog-Götter erneut die Fangemeinde gespalten. Das sind
Weiterlesen