Eurythmics (GB) – Savage (LP)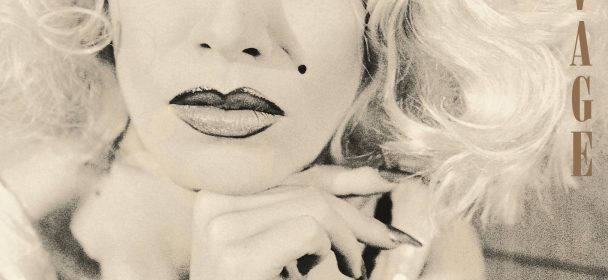 Nachdem vor einigen Wochen die beiden Alben von Annie Lennox als Vinyl neu aufgelegt wurden, folgen nun drei Alben der Eurythmics. Remastert von den originalen Mastertapes auf hochwertigem 180 Gramm Vinyl und mit Download-Code versprechen sie ein neues Erlebnis.
"Savage" war das sechste und vorerst letzte Album und erschien im November 1987. Erst 1999 erschien mit "Peace" ein neues Werk. "Savage" entstand unter Anspannungen in dem Miteinander von Dave Stewart und Annie Lennox, was mit diversen persönlichen Belangen zusammenhing, wobei wohl mutmaßlich die Hochzeit von Dave Stewart mit seiner hochschwangeren Freundin als Auslöser galt. Das Album entstand fast komplett mit Synthesizern, was ihm dann auch wieder einen Hauch der Vergangenheit bescherte und die Euyrthmics in ihre eigene Vergangenheit zurückdrängte. Die Kritiken waren gut und trotzdem verkaufte sich das Album mehr schlecht als recht. Im Anschluß erschien 1989 mit "We Two Are One" noch ein letztes Studioalbum, kurze Zeit später gingen Lennox und Stewart getrennte Wege.
Das Vinyl hat durch das Remaster erstaunlich an Klasse gewonnen, erklingt heute besser denn je und lässt es in neuem Glanz erstrahlen. Wer sich damals nicht mit dem Album beschäftigt hat, sollte nun vielleicht den Kaufanreiz bekommen, denn neben der bedruckten Innenhülle, liegt dem Album noch ein herrliches, großformatiges Poster bei.
Fazit: Klassikeralarm auf Vinyl.
Seite A:
Beethoven (I Love To Listen To)
I've Got A Lover (Back In Japan)
Do You Want To Break Up?
You Have Placed A Chill In My Heart
Shame
Savage
Seite B:
I Need A Man
Put The Blame On Me
Heaven
Wide Eyed Girl
I Need You
Brand New Day
Label: Sony Music
VÖ: 06.07.2018
Laufzeit: 47:20 Min.
Herkunft: England
Stil: Pop
Webseite: http://www.eurythmics.com/
Ähnliche Artikel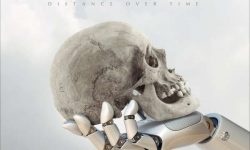 Mit ihrem letzten Album "The Astonishing", einem reinen Konzeptalbum, haben die New Yorker Prog-Götter erneut die Fangemeinde gespalten. Das sind
Weiterlesen